---

In-Store Events at Ingebretsen's
---
Saturday December 5

Sami Day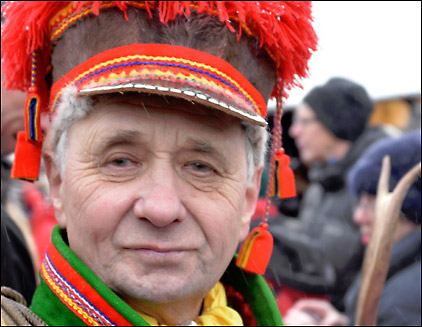 Members of the Sami Siida of North America bring activities
for all and folks to answer questions about the indigenous people of the Nordic arctic. 11 to 3
Delicious Samples for a Good Cause!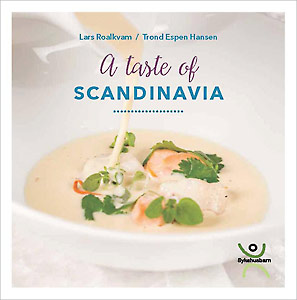 Need great recipe ideas for holiday get togethers?
Get an abundance of ideas from the new cookbook A Taste of Scandinavia at Norway House's gift shop Also Ingebretsen's. Cooking enthusiast Richard Jorgensen will provide samples from cookbook recipes and even better,
the cookbook benefits a worthy cause!
This event is being held at Also Ingebretsen's at Norway House. 11 - 1
The profits of the cookbook sales go to Sykehusbarn, a foundation that gives joy and hope to hospitalized children in Norway. Trond Espen Hansen, co-author of the cookbook and one of the founders of Sykehusbarn, saw firsthand how sad and bleak the experience was when his daughter was hospitalized. Sykehusbarn provides fun activities that provide a diversion froma long hospital stay such as music therapy, boat excursions, play and leisure rooms for hospitalized children and teens, and annual Christmas parties.
A Taste of Scandinavia will be available for purchase at the Also Ingebretsen's at Norway House event,
and Ingebretsen's main store on East Lake Street. Also Ingebretsen's is located in Norway House in Minneapolis.
---
Saturday December 12

Lucia Day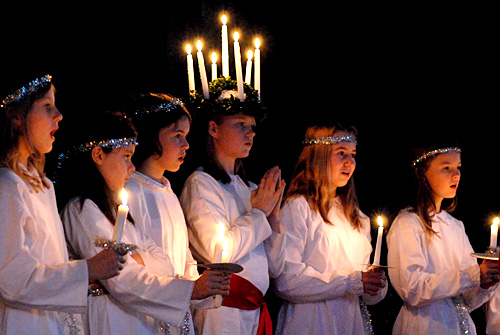 Enjoy Christmas music, pepparkakor and coffee served up by the SvenskarnasDag Girls Choir. 11 to 1


Reindeer Wish Booksigning and Multi-Media Presentation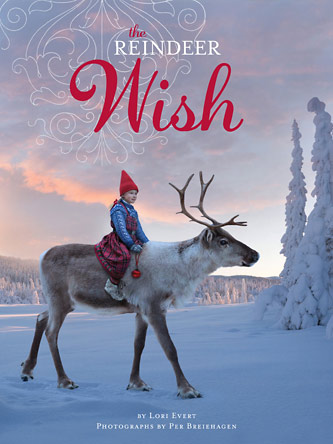 Please join us as Lori Evert, Per Breiehagen, and their daughter Anya
will be signing books and talking about the creation of The Wish series of books.
The family will be at our main store at 1601 East Lake Street from 11 to 1pm signing books.
From there, they will move to Also Ingebretsen's at Norway House, 913 East Franklin Avenue from 2 to 4pm.
They will present a 15-minute photo and video presentation with music and voiceovers by Lori, Per, and Anya.
The presentation shows photos from Norway and The Wish book series, along with highlights of Per's photographic career,
and how the books evolved from the first picture of Anja with the reindeer.
They will also sign books afterwards and talk about their creative ventures.
The family has collaborated to create the photographic fairy tales of a little Norwegian girl's imaginative adventures
in a collection of beloved children's books;
The New York Times Bestseller, The Christmas Wish, The Tiny Wish and The Reindeer Wish.
Per is an award-winning photographer who grew up in the small mountain town of Ål, Norway,
where he spent his childhood exploring the dramatic landscapes near his home, and whose credits include
National Geographic, Audubon and The New York Times Magazine.
Lori is a prop, set, and wardrobe stylist who loves telling stories with pictures.
She enjoys drawing, books, travel, and being Anja's mother.
Anja really is kind & brave. She is a talented musician and soccer player who spends her free time reading,
playing, and exploring outdoors with her friends and family.
The family hopes their books will inspire wonder, kindness, and a love for animals and nature.
---
---