---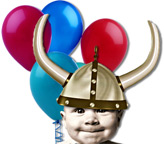 In-Store Events at Ingebretsen's

---
---
Open Streets – East Lake Street, 2015!
Open Streets is an event held around the world, and has been celebrated in parts of Minneapolis for the past 5 years.
The event closes down a major thoroughfare to all but bike and foot traffic for a day, and neighborhood cultural organizations, food vendors, artists, musicians and businesses share the space on the street for a huge festival focused on their specific community.
This year is the first year that East Lake St will be part of this event, and they will be closing the street all the way from
Elliot Ave to the Mississippi river! There will be tons of special activities, and it's going to be a really fun and special day.
Ingebretsen's will be open, and we'll also have a booth outside selling lefse dogs and iced Biking Viking coffee, as well as a photo booth set up, a bike decorating tent, sidewalk rosemaling and a mini folk craft area.
Needless to say, we'd love for you to consider joining us during what is going to be a really great day for our neighborhood!
Sunday, August 2, 11am - 5pm

---
---