---
---
Ingebretsen's av Stockholm
Visit us at our store in Stockholm, Wisconsin...
---
---
Stockholm is a wonderfully charming and picturesque small town on the bank of the Mississippi River
in Wisconsin, along the scenic Great River Road, (touted as perhaps the most important scenic byway in America).





Stockholm has grown from a village settled by Swedish immigrants looking for farmland to a community of artists, craftspeople, authors, bakers, and B&B owners. The current residents have kept the Swedish heritage of the town alive while creating an arts community that is relaxed and inviting.
---
Ingebretsen's av Stockholm, located in a limestone building from 1878, is an integral member of this community.
We feature items made for contemporary use, carefully crafted by artisans who respect the traditions of generations past.


---
When you walk into our store, you will immediately see Sámi jewelry, knives, carvings, and textiles.
The Sámi are the indigenous people of the far north of Scandinavia and reindeer-herding is central to their life. Reindeer horn, hide and birch wood, all important to the Sámi lifestyle, are also primary materials in their art.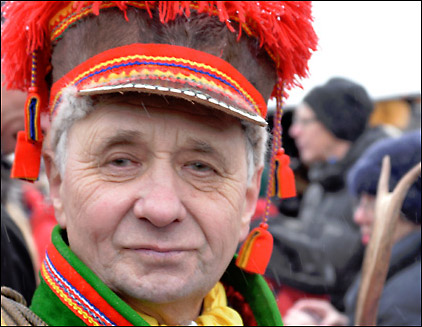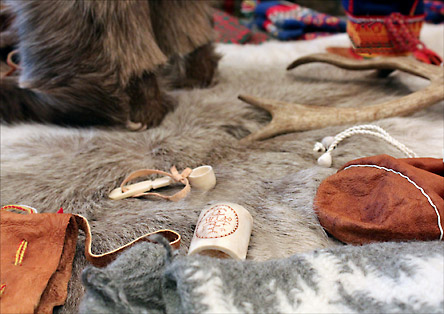 Store manager Diane Noble visits the JokkMokk Market each year, a Sámi gathering that has been held for 800 years in
northern Sweden, above the Arctic Circle. It is an opportunity to speak extensively with the artists as well as to to buy their work.
Diane or any of the staff would be pleased to tell you about the individual artists who made the objects we sell.
---
Western Wisconsin is home to many exceptional artists and craftspeople. We are pleased to have the Hardanger lace of Diane Hoven and the Swedish Dalamalning of Carol Bender. These women are Americans whose love of traditional art have led them to years of study and practice of their arts. We also have award-winning artisans, such as Liz Bucheit of Crown Trout Jewelry, demonstrating their crafts and teaching classes.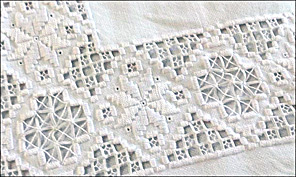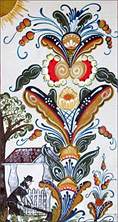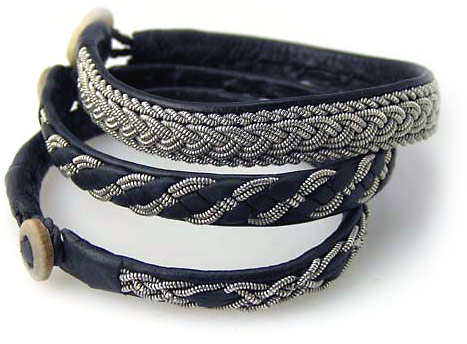 ---
So... come have a cup of elderberry saft (a drink made from the blossoms of the elderberry bush)
browse, and please ask about what you see. We'd love to tell you about the very special items at Ingebretsen's av Stockholm.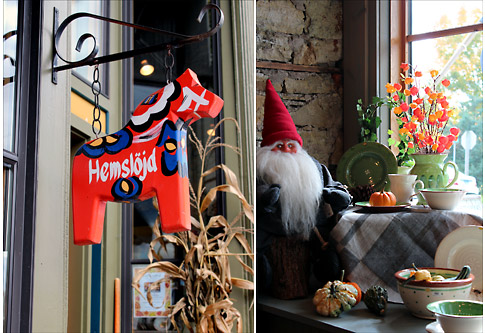 Välkommen!
Ingebretsen's av Stockholm Map It
12092 Highway 35
Stockholm, Wisconsin 54769
715-442-2220
Call for Summer Hours...
For information on the charming town, click Stockholm, Wisconsin
---
---