---
Heartfelt Stories from our Memory Wall... (Posted in 2011)

In honor of our 90th anniversary, we have invited customers and staff to write down their anecdotes
and reminiscences and they are wonderful! If you, too, have a story to share, we welcome it.
Thank you for your support and for making our 90 years of wonderful stories possible!
We couldn't be more grateful, to have played some small part in helping our community stay connected.
We're getting lots more stories and will continue to add them here soon, so please check back.
---
---
Fans of the BBC Sci Fi program, Doctor Who, all know the Tardis time machine, but few who are familiar with Ingebretsen's suspect that our whole deli department is one as well. Every once in a while, though, one of our customers discovers our secret. Linda Lister is one of them...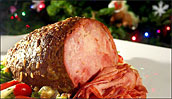 My grandparents came over to this country from Copenhagen: they met on the ship, and by the time they landed in New York, they were engaged! They settled in Wilmette, Illinois, and raised three children. When I grew up, the whole family, which quickly enough included seven grandchildren, celebrated every holiday at our grandparents' house.
On Christmas Eve at the stroke of midnight, my grandparents would begin decorating the Christmas tree. Then Grandma would get up early Christmas morning to begin preparing a traditional Danish feast for all of us. Each Christmas, my grandmother would bake a Danish ham that her relatives in Denmark would send over especially for our celebration. How they managed that, I don't know, but every Christmas, there would be that wonderful Danish ham in the center of the table! My strongest memory of Christmas is walking into my grandmother's house and immediately smelling the delicious fragrance of the ham.
The years passed, and my grandparents are now in heaven. No more specially prepared Danish ham on the Christmas table. In my family, there were no Danish recipes written down. The recipes were all in my grandmother's head, hands, and heart.
In 2006, my husband, David, and I moved from Illinois to Minnesota to be near our grandchildren. Our daughter, Carrie, who already knew the Twin Cities well, told us, "Oh, by the way, Mom, you should go to this store in Minneapolis, Ingebretsen's." So we drove in one day to see what was so special about this place.
As soon as I walked in the door, my first greeting was the aroma of Ingebretsen's home-smoked ham. Tears welled up in my eyes -- it just took me so much by surprise. In an instant, I was once again a little girl in the '50s, walking in the front door of Grandma's house. It's amazing how a fragrance can bring back memories from so long ago. I called my daughter: "You've got to come down and smell your grandmother!" It came out so goofy, but she knew what I meant.
Since then, David and I have been coming down to Ingebretsen's every two months for "event" shopping – for gifts for family weddings, birthdays, anniversaries, new grandchildren... We want each gift to be something that is truly a keepsake. I do my very best to have it be Danish, but as long as it's Scandinavian, well, Norwegians, Swedes, Finns and Icelanders, they're all my people.

---
Talk with Anne Heller for five minutes and you'll feel you've just discovered your newest "best friend."
And now that she's discovered Ingebretsen's, it appears it's a mutual admiration society.
Here she offers "A Newcomer's Memories of Ingebretsen's"...


Despite having a half Swedish half Norwegian mother and living most of my life in the Minneapolis area, Ingebretsen's only found me relatively recently. My Swedish grandmother, like so many immigrants of her time, chose to immerse herself in American life and didn't pass many Swedish traditions to her nine children nor did she allow Swedish to be spoken in the home. Some Scandinavian foods such as herring were common in our house, but others were not. Lutefisk was prepared in our house only once (I don't recall partaking at age 3), and on that event hangs a hilarious true tale (no space for it here).
Soon after early retirement, I had to see this place about which I'd heard so much. I felt like I'd come home after being deprived of one of life's greatest pleasures for too many years. After being raised in a home with largely bland foods, a great pleasure has been discovering and enjoying some of the delicacies in the grocery, most of which I'd gladly try again (though not that recently purchased Danish cheese -- whew!). I've yet to sample lutefisk, and still aspire to do so, perhaps at Ingebretsen's next annual lutefisk tasting day. Lefse has become my bread, and I use it to wrap many different meats following the Norwegian tradition. None of that butter and sugar stuff for me! Ingebretsen's keeps me supplied in lefse, so I'm still building up to making my own after cookbook author Gary Legwold's demonstration at Ingebretsen's.
Another great pleasure has been learning about tomtar and inviting a vast host of them, all expenses paid, into my home for its protection and the Annual Tomtar Convention from late November to just past Epiphany. Some of these treasured friends are privileged to guard the home from upstairs year round, several of which are part of what Sandy, a member of Ingebretsen's staff, and I have dubbed the Broken Hat Series. Above is a photo of two members of the tomtar family: Trygve and Solveig, the odd couple. Trygve is from the Broken Hat Series (he arrived from Sweden with his substantial "hat" broken off and was a major reglue for Sandy).
Thanks, Ingebretsen's, for 90 heartwarming years and helping me recover my Scandinavian heritage!
Would that I had joined the party sooner...
---
A Tale of Two Cultures: Carol Manfred Sack's shopping commute to Ingebretsen's take a bit longer than most people's. She lives in Tokyo! She's an ELCA missionary at Tokyo's Lutheran Seminary, but every once in a while she returns to Minneapolis to steep herself in her Swedishness...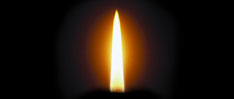 I live in Japan, but I'm in Minneapolis right now visiting my parents at Augustana Apartments. Yesterday morning I was putting on my brand new running shoes that were kind of tight and was wishing I had a shoehorn like the one I use in Japan. (We take off our shoes and put them back on again all the time there.)
I'm a good Swede -- all four of my grandparents were born in Sweden -- so my new shoes and I hiked over from my parents' place to Ingebretsen's for my requisite pilgrimage. Right away in the store, I happened to spot this charming wooden shoehorn with a lovely Scandinavian folk motif painted on the end. I thought, this is longer than the short little shoehorns we have in Japan. Wouldn't this be a classy and practical thing to have at home -- maybe even to take back as gifts?
Just then Marian, one of Ingebretsen's staff, approached me to see if I'd like any assistance. I asked her about the shoehorn -- at which inquiry she started to laugh uproariously. I immediately realized that the wooden item I held in my hand must be anything but a shoehorn!
"No," she said, "That's a good one! It's a lefse turning stick." "Oh my goodness," I replied, "this must be the best one you've heard today!" I bought the lefse stick to use as a shoehorn anyway! I've tried it out, and it works really well. It's tapered, so it's actually a very good design for a shoehorn.
As I mentioned, I am thoroughly Swedish, so even in Japan, I celebrate Lucia Day every December 13th. My daughters and I have fun introducing this celebration of light to Japanese friends. I bake the Lucia buns every year and share them and the story with students in local schools. It's Christmassy, but at the same time, not Christmassy.
Part of my pastoral ministry is done with harp and voice -- often at the bedside of persons who are dying or with anyone who needs prayerful music, such as the victims of the recent disasters in Japan. I have a small Irish harp that is very portable.
A month ago, I received an invitation for later this year to come up to the region that was hardest hit by the earthquake and tsunami. A junior high school and elementary school were completely washed away when the waves came in, and the principals of the two schools asked me to play for the 124 surviving students and their families this December 13th. The choice of dates was just a coincidence. The invitation for this event had nothing to do with St. Lucia Day, but it does have everything to do with bringing light into darkness. So I will be bringing my harp, my heart, and sixty block candles to light on that evening -- to bring the spirit of St. Lucia to the victims of this awful series of tragedies.
---