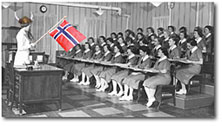 More Class Schedules... Crafts Culture Knitting Needlework
Call or email to register and for more information... 612 729 9333 classes@ingebretsens.com
Reserve your place in a class with a credit card, check, or cash.
Cancellations must be made one week in advance of the class to receive a refund.
---

Cooking Classes
---
Kransekake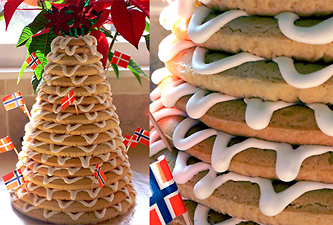 A kransekake is the commanding centerpiece dessert at Norwegian weddings, graduations, baptisms, and other major life events. Made with ground almonds and consisting of tiers of wreath-shaped layers, the cake has a rich taste and texture that is uniquely its own. Learn to make this impressive cake with Lorraine Jasinski, who has been baking them for decades. Some of Lorraine's students from this class have gone on to win prizes with their kransekakes, including a blue ribbon at the Minnesota State Fair. Lorraine is also featured in an instructional DVD, so her tips and encouraging advice are always available when you need it.
One two-hour class - $40
Saturday, April 23 10 to noon CLASS FILLED
Saturday, May 14 10 to noon CLASS FILLED
Saturday, October 8 10 to noon

These classes are held at Norway House, 913 E. Franklin Avenue, Minneapolis
To register, call Ingebretsen's at 612.729.9333
---
Lefse with Cheryl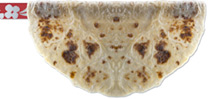 Cheryl Netka thoroughly enjoys making lefse and has been doing so since high school. She will teach you how to confidently and successfully make this beloved flatbread in this hands-on class. Cheryl will share her favorite recipe, give tips on rolling out the dough, and show best practices for frying and turning. There will be plenty of samples and plenty of opportunities to practice making lefse with a reassuring coach at your elbow. One 2-hour class. $40
Cheryl is the producer of the video Fun Lesson in Lefse and Kransekake.
All classes are held at Norway House, 913 E. Franklin Avenue, Minneapolis.
Sunday, November 13 1 to 3
Sunday, December 4 1 to 3
Sunday, January 22 1 to 3
---
Lefse Making Classes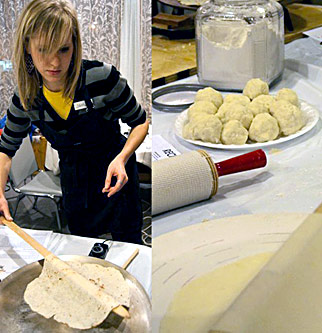 Our regular lefse classes will begin again in October and will run through the end of January, 2016.
If you would like a class before then, Ingebretsen's offers private lessons!
Book a class at a time that is convenient for you and invite friends and family.
A two-hour class is $200 (with a value up to $280) and can have up to 8 participants.
To learn more, please email classes@ingebretsens.com
or call 612.729.9333 and ask for the class coordinator.

---
---