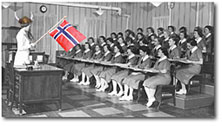 More Class Schedules... Crafts Culture Knitting Needlework

To register for a class, call our main store... 612 729 9333 and reserve your place with a credit card.
If you have questions about a class, please email classes@ingebretsens.com

Be sure to check the location of the class in which you are interested.
Unless noted, classes are at our main store, 1601 E. Lake Street, Minneapolis.
We also hold classes, especially for cooking, at Norway House, 911 E. Franklin Avenue,
and at Ingebretsen's av Stockholm, our store in Stockholm, Wisconsin.
Cancellations must be made one week in advance to receive a refund.

We look forward to seeing you!
---
---

Cooking Classes

---
---
Kransekake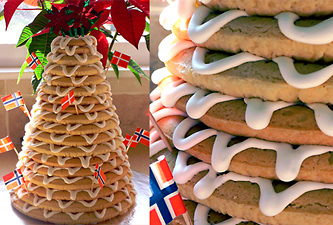 A Kransekake is the commanding centerpiece dessert at Norwegian weddings, graduations, baptisms, and other major life events. Made with ground almonds and consisting of tiers of wreath-shaped layers, the cake has a rich taste and texture that is uniquely its own. Learn to make this impressive cake with Lorraine Jasinski, who has been baking them for decades. Some of Lorraine's students from this class have gone on to win prizes with their kransekakes, including a blue ribbon at the Minnesota State Fair. Lorraine is also featured in Fun Lessons in Lefse and Kransekake, the instructional DVD, so her tips and encouraging advice are always available when you need it.
This class is held in the Hanson Room at Norway House, 913 E. Franklin Ave. Minneapolis.
One two-hour class - $40
Saturday, June 9 10 to noon
Saturday, October 13 10 to noon


---
Bløtkake with Lois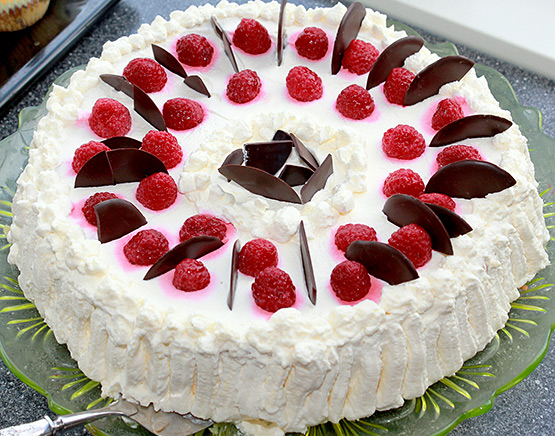 Bløtkake is a traditional Norwegian cake that has been described as a light and fluffy pillow. The cake is, indeed, light and fluffy, with wonderful fillings between layers. It is also a cake that can be personalized in many different ways. The class will do tastings of various cakes appropriate for the 'base' cake and learn about and make different fillings, focusing on ingredients that work well in each season. The spring class will feature fresh strawberries and blueberries, with marzipan for decorating. Filling and lots of whipped cream will be available. Participants will then use small cakes ready for decorating. Each participant will take a cake home, plus have a little lunch of bløtkake.
$35 plus a $7.50 materials fee paid to the teacher.
Both classes are in the Hanson Room at Norway House, 913 E. Franklin Avenue, Minneapolis.
Friday, April 20 1 to 3
Saturday, October 20 1 to 3

Lois Nokleby bakes, teaches, and keeps Kaffe Bar customers happy and well-caffeinated at Also Ingebretsen's at Norway House.


---
The Heretical Aebleskiver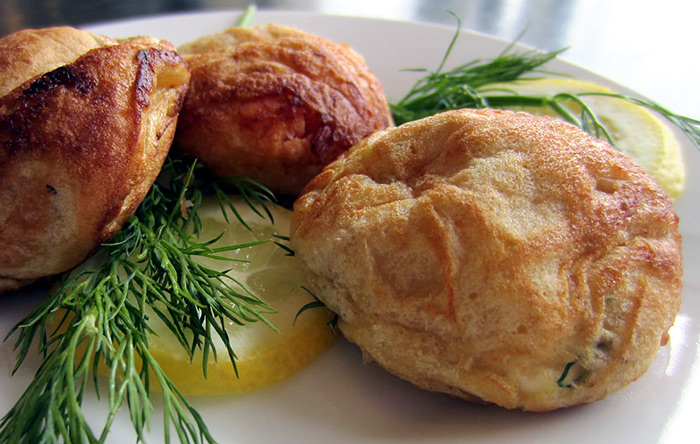 Renata Fossett and Carstens Smith have nothing against traditional aebleskiver.
In fact, they think they're perfectly wonderful. However, with inspiration from Kevin Crafts,
they have branched out into many variations, including salmon-dill, three cheese, and curried sweet corn. Spring calls for new fillings, celebrating the increasing light and emerging plants. Roses, lavender, and violets make an appearance, along with class favorites of chocolate ganache, lemon curd, and of course, basic aebleskiver.
Arrive hungry, as you will be making and eating aebleskiver throughout the class time. $40

This 2 hour class will be held at Norway House, 913 E. Franklin Ave., Minneapolis
Saturday, March 31 10 to Noon Class Filled
Saturday, September 29 1 - 3


---
Lefse Making Classes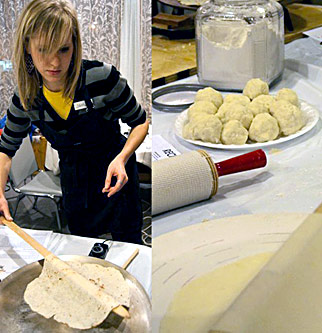 If you would like a class, Ingebretsen's offers private lessons!
Book a class at a time that is convenient for you and invite friends and family.
A two-hour class is $350 (with a value up to $400) and you can have up to 10 participants.
To learn more, please email classes@ingebretsens.com

---
---