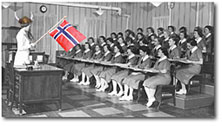 More Class Schedules... Cooking Crafts Culture Needlework

To register for a class, call our main store... 612 729 9333 and reserve your place with a credit card.
If you have questions about a class, please email classes@ingebretsens.com

Be sure to check the location of the class in which you are interested.
Unless noted, classes are at our main store, 1601 E. Lake Street, Minneapolis.
We also hold classes, especially for cooking, at Norway House, 911 E. Franklin Avenue,
and at Ingebretsen's av Stockholm, our store in Stockholm, Wisconsin.
Cancellations must be made one week in advance to receive a refund.

We look forward to seeing you!
---
---

Knitting Classes
---
---
Nålbindning a Tomte Hat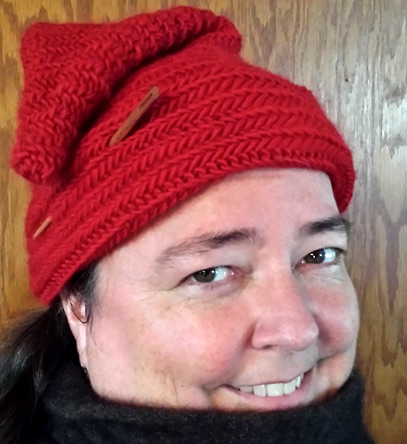 Renata Fossett wil teach you how to make a warm winter hat using the ancient technique of Nålbindning.
This class is ideal for beginners, or for intermediate learners who would like to review the basics. Nålbindning fragments have been found that date back as far as 8500 years ago, well before people began knitting. The practice is still in use, although it is a rare handicraft in modern times. The process creates a sturdy fabric using short pieces of yarn and a single large needle, and has been used to make functional household items and clothing, such as socks, hats, mittens, and bags.
(To read more about Nålbindning, click Ingebretsen's Knits Blog.)
Renata is happy to bring this ancient technique to you and show how to execute the stitches and understand the basics of hat construction and pattern reading. You will need a Nålbindning needle (a blunt, large-eyed tapestry needle will work well), and 2 skeins of bulky-weight single-ply yarn (about 200 yards), ideally with a wool content of at least 50% for felted joins. Light or bright colors are best for learning, and bright red is a great color for this particular project. Needles will be provided for use in the class, or can be purchased in advance in the store. $45
Two classes, two hours each. 10 - noon
Saturday, January 20 & 27
Saturday, February 17 & 24
Saturday, March 17 and 24


---
Knit Latvian Mittens with Inara Porietis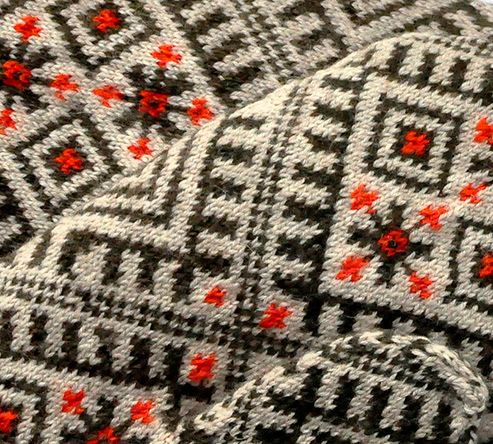 Come to Ingebretsen's classroom to view the remarkable exhibit of Latvian Mittens Exhibit,
then join Inara's class to learn to make them yourself. Inara will teach you how to follow a charted pattern, count rows, knit with multiple mixed colors, different ways to make a cuff, and to knit a patterned thumb. You will need to work on your project between classes to knit a full mitten in the three sessions.

Prerequisites: You will need to know how to cast on, cast off, knit in the round, and to make increases and decreases for this class. You will be working with a chart, fine yarn, and small needles, so if you need glasses or a magnifier, please be sure to bring them with you. Inara will provide the pattern. Materials needed are a set of five 8-inch size 0 (zero) or 1 (one) needles, a stitch holder for the thumb (optional) and Rauma Finnulgarn in your choice of colors. You will receive a 10% discount on all class materials purchased the first day of class.
Three 2-hour sessions: $60
Saturdays, March 24, April 7, and April 21 1 to 3


About the teacher:
Inara Porietis came to the United States from Latvia when she was 9 years old. She learned traditional Latvian textiles arts, including knitting and weaving, from her mother and grandmother. She studied weaving further with Anna Ŝmits at the University of Minnesota while pursuing her degree in pharmacy. She is sharing her knowledge of this wonderful, wearable art form aspart of the celebration of Lativia's 100 th Anniversary celebrations.


---
Individualized Knitting Instruction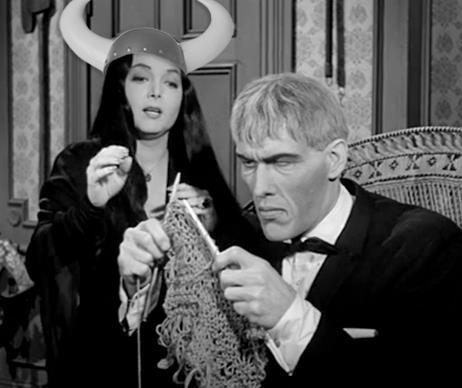 Have a knitting question or want to master a new technique? Need someone to give you the courage and some pointers as you cut your first steek? Individualized knitting instruction is available.
Call the store or email classes@ingebretsens.com and tell us what you need to learn.
We'll arrange the knitting teacher and you will set the time. $25 an hour.


---
Open Knitting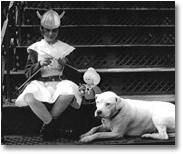 Knit two (or six or ten) together. Come relax, knit, chat, and see what other knitters are working on.
It's free, and everyone is welcome!
Join us for open knitting on Mondays from 1 to 3 and Fridays from 3 to 5.


---
---