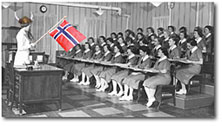 More Class Schedules... Cooking Crafts Culture Needlework
Call or email to register and for more information... 612 729 9333 classes@ingebretsens.com
Reserve your place in a class with a credit card, check, or cash.
Cancellations must be made one week in advance of the class to receive a refund.
---

Knitting Classes
---
---
Lovikka Mittens with Wendy Johnson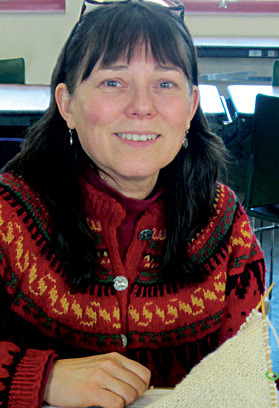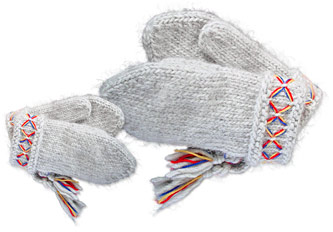 In this 3.5-hour workshop class you will learn how to knit a mitten in the Swedish Lovikka style. Lovikka is a town located near the Arctic Circle (so they know about knitting for warmth!) with a renowned tradition of this style of knitting with embroidered embellishment around the cuff. This mitten is knit in the round on double-pointed needles using a single ply yarn.

The class will learn about the interesting history of the Lovikka knitting tradition and knit, embroider, and learn how to "full" (lightly felt) a mini version of the Lovikka mitten. (The mini mitten is a young child's size but the pattern provided will also include an adult-sized mitten that may be knit at home.) Making the mini-mitten will give you the opportunity to learn all the skills you need to knit all sizes of Lovikka mittens.

Skill level: The student must know how to knit in the round on double-pointed needles.

Supplies needed: Size 9 double-pointed needles (preferably in a set of 5), small stitch holder (optional), a tapestry needle, and one skein of Àlafosslopi yarn (two skeins if you'd like to have enough to make a pair of adult mittens afterwards). Traditional Lovikka mittens are white, but students are welcome to use the color of their choice. There is a 10% discount on class materials on the first day of class. The embroidery yarn will be provided by the instructor. $40
Saturday, October 15 1 to 4:30
About the Instructor:
The instructor, Wendy J. Johnson, is a fiber artist, instructor, author.
Wendy delights in all aspects of her Swedish heritage - including Swedish knitting traditions.
---
Cozy Cabled Cowl - A beginning cable project with Nordic influences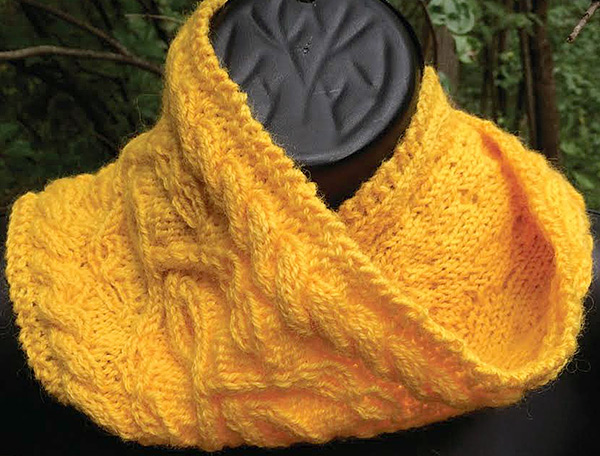 Cable stitches add dimension and elegance to your knitted projects. They are also very Nordic in design, reminiscent of runic forms. We will talk a bit about the history of cables, and learn how to read and knit cable patterns while beginning to knit
a winter-worthy neck cowl. Students must know how to knit and purl. The pattern is included in the class cost and the yarn may be purchased beforehand at Ingebretsen's on East Lake Street or at Ingebretsen's Gavebutikk at Norway House on the day of the class. One 3-hour class $40
Saturday, January 21, 2017 12:30 - 3:30p
---
Individualized Knitting Instruction


Have a knitting question or want to master a new technique? Need someone to give you the courage and some pointers as you cut your first steek? Individualized knitting instruction is available. Call the store or email classes@ingebretsens.com and tell us what you need to learn. We'll arrange the knitting teacher and you will set the time. $15 an hour.
---
Open Knitting
Knit two (or six or ten) together. Come relax, knit, chat, and see what other knitters are working on.
It's free, and everyone is welcome! Join us for open knitting on
Mondays from 1 to 3 and Fridays from 3 to 5.

---
---