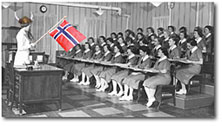 More Class Schedules... Cooking Crafts Culture Needlework

To register for a class, call our main store... 612 729 9333 and reserve your place with a credit card.
If you have questions about a class, please email classes@ingebretsens.com

Be sure to check the location of the class in which you are interested.
Unless noted, classes are at our main store, 1601 E. Lake Street, Minneapolis.
We also hold classes, especially for cooking, at Norway House, 911 E. Franklin Avenue,
and at Ingebretsen's av Stockholm, our store in Stockholm, Wisconsin.
Cancellations must be made one week in advance to receive a refund.

We look forward to seeing you!
---
---

Knitting Classes
---
Norwegian Mittens with Kate Running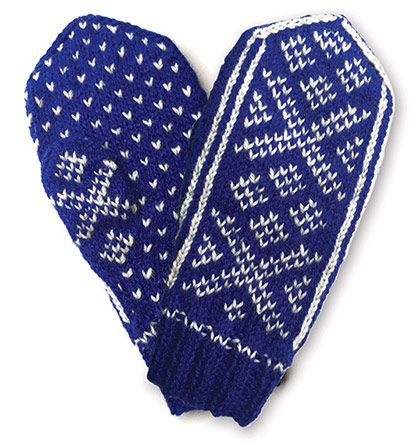 For this class, you will be provided with a mitten pattern based on the classic Setesdal motif. You'll learn some tips and tricks for stranded knitting in the round, creating a thumb gusset, and finishing techniques. By the end of class you will have completed one mitten, and you should feel comfortable taking on mittens on your own.
Students should be able to knit and purl and have a basic understanding of two-color stranded knitting.
Bring size US3 or 4 needles. Kate will show you how to work with two circular needles, magic loop (one long flexible circular needle, at least 30" preferred) or double pointed needles. The mittens are knit with worsted or DK weight wool yarn.
Rauma Strikkegarn in two contrasting colors is preferred and available in store with a class discount. $45
Saturdays, February 1, 8 & 15 1 to 3
---
Twined Knitted Hat (tvåändsstickning) with Kristin Knudson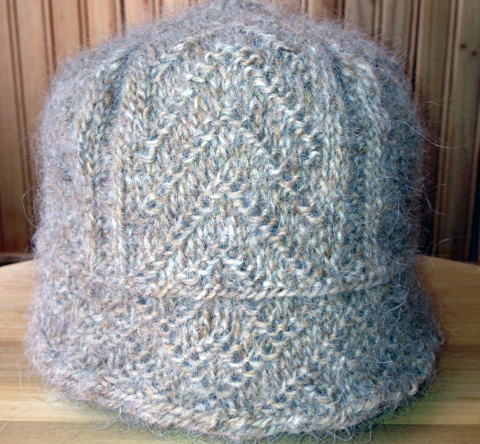 Learn the techniques of traditional Swedish Twined Knitting or knitting with two strands. The result is a fabric that is thicker than regular knitting, which is perfect for keeping warm in the cold Minnesota or Swedish winters! We will practice how to cast on, create decorative patterns, cast off, knit in the round, and keep the balls of yarn as tangle-free as possible. This class is for beginning knitters who have taken the twined wristlet class or for experienced knitters wanting to try this technique. Choose between two hat patterns based on your experience and desired level of challenge. Included in this class is a modified pattern for you to take home. $45
Checked Hat - This hat is the best choice for newer knitters or those without experience knitting in the round. In this pattern we use two or more different colored balls of yarn to create a fun pattern. 4 skeins of sport or worsted weight yarn in at least two different colors. You can use two colors or as many as four.
Traditional Hat - This pattern is for experienced knitters or those wanting a challenge. The intricate pattern is characteristic of twined knitting and is done in one color. 4 skeins of sport or worsted weight yarn in one color. Option - small amount of yarn in a contrasting color for casting on.
*The exact amount of yarn depends on the length in each skein. The total needed is about 1600 yd/lb
Needle specifications:
US size 4 (3.5 mm) circular 16 inches. US size 4 (3.5 mm) DPN needles (for the end when it's too small to use the circular)
*You can use different sized needles but will need to adjust the pattern.
Findings:
Checked hat - one stitch marker Traditional hat - about 12 stitch markers. Darning needle
Saturdays, October 26, November 2 & 9 1 to 3 Class Filled
---
Costume Cuffs (Wristwarmers) in the Västergötland Tradition with Wendy Johnson

PLEASE NOTE - The March 9 class is cancelled...
Due to unforseen circumstances, we'll be rescheduling this class sometime next fall. Please check back!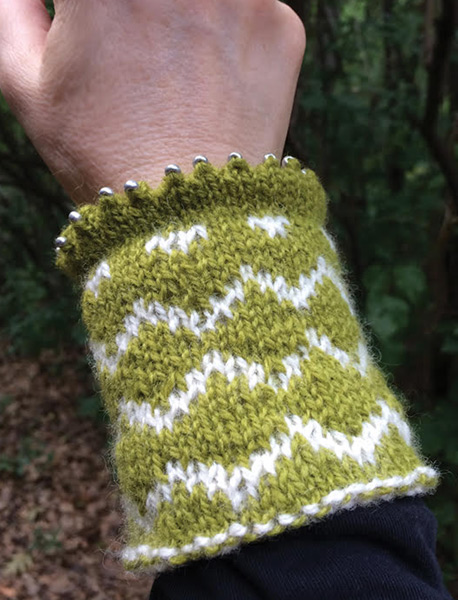 Knit a pair of fine cuffs the instructor has designed with inspiration from a traditional pattern found within her family's Swedish Västergötland province (located along the southwest coast of Sweden). In this one-session class, students will learn fine colorwork technique as it relates to a vintage pattern from the province, as well as how to incorporate beads into a picot edge. (The beadwork is optional.) The long-revered textile traditions of Västergötland will be discussed and examples of other work from this textile-rich region will be shown. These are elegant and warm cuffs! The pattern will include options for completing the cuffs at home as fingerless or fingered gloves, although the project may be finished as just cuffs.

Skill level: Preferably some experience in knitting in the round with double-pointed needles. All supplies (except optional beads) may be purchased in the shop before the start of class. The instructor will bring some beads for students to purchase but students may wish to find their own unique beads to match their chosen yarn prior to the class date.

Supply List:
A set of 4 double-pointed needles. The needle range may be US size 1 for loose knitters to size 3 or larger for tight knitters. (The pattern is written for US size 2 needles.) (Circular needles may also suffice if the student knows how to do the "magic needle" or "2 circular needles" technique. Those techniques will NOT be taught in class and double-pointed needles are preferred by the instructor.)
Gauge is IMPORTANT! Bring a range of needles or preferably, knit a gauge IN ADVANCE of the class.
The gauge to match is 6 stitches to the inch.

Yarn: Rauma Finullgarn
The cuff pair only needs 1 skein of the main color and one of the contrasting (pattern) color. If the student wishes to go beyond the cuffs and make either fingerless gloves or fingered gloves, they will need 2 skeins of the main color but still only 1 of the contrasting color.

Beads: (optional)
These may be purchased at JoAnn's, Michael's, or just about any craft supply store as well as at specialty bead shops. They are quite inexpensive and can come in large quantities so many cuffs could be knit and beaded with one package of beads.
Size 6/0 "E" Seed beads (3.3 mm) - Quantity: 54 beads for up to a pair of the large-sized cuffs (some may be left over, depending upon the cuff size chosen.
Crochet hook for beading, US size 10 or 12
Stitch marker(s), optional.
One entire cuff will most likely NOT be finished during the class,
but you will receive all the instruction needed to confidently complete the cuff at home. $55
Saturday, March 9 12:30 to 4:30


---
Norge Knitters



If you're stuck in the middle of a project, want some tips for finishing your work, or are just starting to knit, come and join us. All are welcome!
Norway House 913 E Franklin Ave, Minneapolis. $5 donation is appreciated.
Sundays, 11 to 2
October 13
November 24 at Woodstone, Superior WI
December 8
March 29
June 14

---
Individualized Knitting Instruction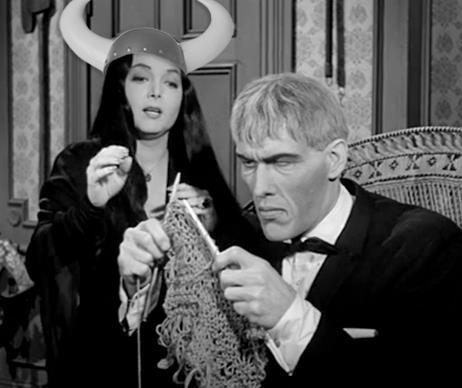 Have a knitting question or want to master a new technique? Need someone to give you the courage and some pointers as you cut your first steek? Individualized knitting instruction is available.
Call the store or email classes@ingebretsens.com and tell us what you need to learn.
We'll arrange the knitting teacher and you will set the time. $25 an hour.


---
Open Knitting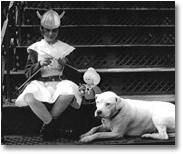 Knit two (or six or ten) together. Come relax, knit, chat, and see what other knitters are working on.
It's free, and everyone is welcome!
Join us for open knitting on Mondays from 1 to 3 and Fridays from 3 to 5


---
---