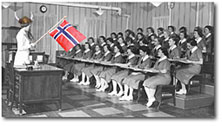 More Class Schedules... Cooking Crafts Culture Knitting

To register for a class, call our main store... 612 729 9333 and reserve your place with a credit card. If you have questions about a class, please email classes@ingebretsens.com

Be sure to check the location of the class in which you are interested.
Unless noted, classes are at our main store, 1601 E. Lake Street, Minneapolis.
We also hold classes, especially for cooking, at Norway House, 911 E. Franklin Avenue, and at Ingebretsen's av Stockholm, our store in Stockholm, Wisconsin.
Cancellations must be made one week in advance to receive a refund.

We look forward to seeing you!
---
---

Needlework Classes
---
---
Singlade Balls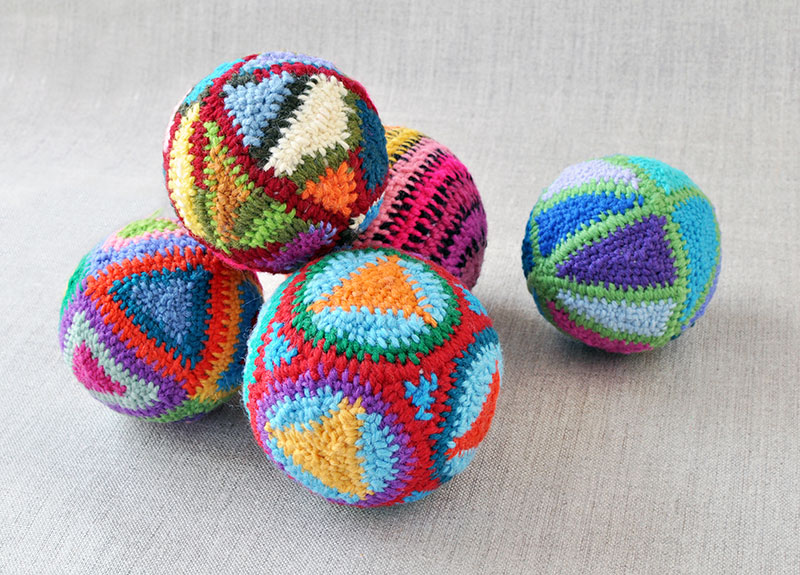 Kate Sterner will teach you how to make singlade balls, traditional hand-stitched balls made from wool yarn. It's a lovely way to make a toy for a child or a cat, and to use those colorful bits of yarn in your stash. This rare handcraft is found in Denmark and southern Sweden. Kate learned from her Danish grandfather and has created a website dedicated to preserving and furthering this craft. Join Kate and have fun keeping a tradition alive. Bring wool yarn and a darning needle. $35
All classes are Saturday mornings from 10 to noon.
November 2 and 9

---
Beginning Hardanger with Rebecca (Becky) Lieser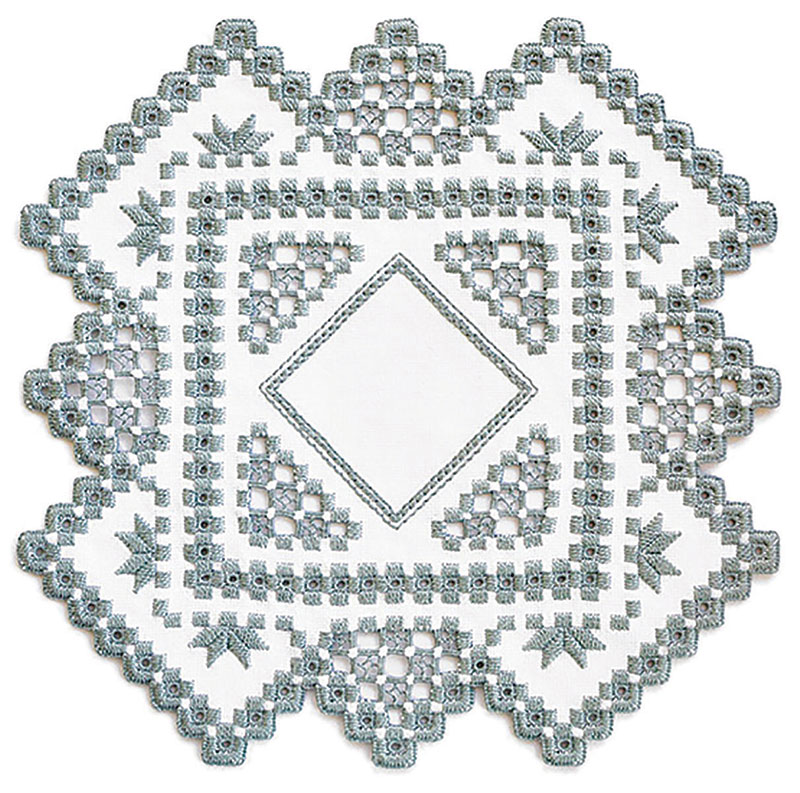 Hardanger embroidery comes from the Hardanger region of southwestern Norway. This form of hand-done openwork, also known as Norwegian Drawn Work, dates back to the 1600s. Traditional designs were stitched with white thread on white linen. Today, this traditional counted-thread needle art is done on cotton hardanger fabric with two sizes of Perle cotton.
At the completion of the Beginning Hardanger class, students will leave with a finished heirloom piece to display on a tabletop or in a frame. Stitches used for this project will include the following: kloster blocks; buttonhole stitch; eyelets; cable stitch; woven bars; dove's eyes
The finished size will be approximately 9" by 9".
Students will need to bring an embroidery scissors with a fine blade and a 4" embroidery hoop (optional). We will be using 22 count hardanger fabric, #22 and #24 tapestry needles, #5 Perle cotton and matching #8 Perle cotton. A pattern and step-by-step instructions will be provided. It is recommended that students have a reference book, either Beginners Charted Hardanger Embroidery by Meier and Watnemo or Hardanger Basics and Beyond by Janice Love. Four 2-hour classes $50
Mondays, September 16 & 23, October 7 & 14 10 to noon
Mondays, January 20 & 27, February 10 & 17 10 to noon

---
Needlework Drop-In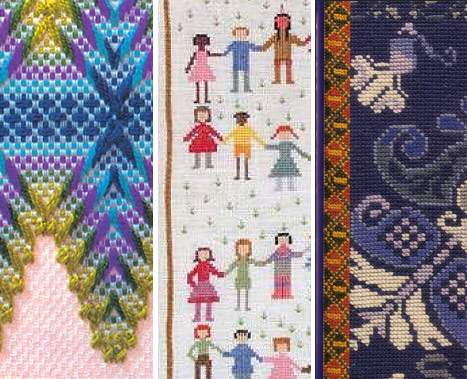 Free help with huckweaving, counted cross stitch, and needlepoint!
Don't hide your project in the back of the closet. Bring it, as is, and Carmen Rowland will help you sort it all out and get you back on track. Carmen is a life-long stitcher who is responsible for many of the needlework samples you see in the store. Let her help you fix any problems or simply help you remember what you are doing when you last worked on your project.
If you'd like to learn huckweaving, counted cross stitch, or needlepoint, come and have Carmen help you select materials and teach you the techniques needed. No registration is necessary.
Tuesdays, 3 to 5 pm. Free
---
---