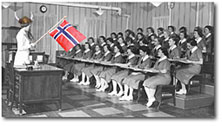 More Class Schedules... Cooking Crafts Culture Knitting

To register for a class, call our main store... 612 729 9333 and reserve your place with a credit card.
If you have questions about a class, please email classes@ingebretsens.com

Be sure to check the location of the class in which you are interested.
Unless noted, classes are at our main store, 1601 E. Lake Street, Minneapolis.
We also hold classes, especially for cooking, at Norway House, 911 E. Franklin Avenue,
and at Ingebretsen's av Stockholm, our store in Stockholm, Wisconsin.
Cancellations must be made one week in advance to receive a refund.

We look forward to seeing you!
---
---

Needlework Classes
---
---
Hardanger Counseling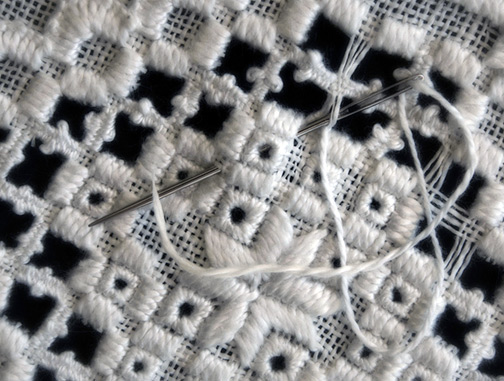 Need some help with finishing a project? Want a quick refresher on a stitch you can't quite remember how to do? Stop by for practical help and a warm word of encouragement. Becky will see you through the tough parts of a project and you'll have the company of fellow stitchers besides. This session is open to all. You do not need to have taken a previous hardanger class to attend.
One 2-hour session $15
Monday, October 29 10 to noon

About the instructor:
Rebecca (Becky) Lieser is a life-long needle worker, starting when she was 3 or 4 and her mother taught Becky and her sisters to sew and embroider. She has a B.A. in Home Economics (now called Family and Consumer Science) from the University of Minnesota and taught for 30+ years in the Paynesville, then Cambridge school systems. In the 1980s, she learned the Hardanger technique from Marie Larson. Marie was instrumental in keeping the Hardanger tradition alive at a time when the interest in needlework was declining. Becky has taught in community education programs, for the St. Paul Needleworkers chapter of the Embroiderers' Guild of America and for the Needlework Guild of Minnesota, and now for Ingebretsen's. She lives in Ham Lake with her husband, George.


---
Singlade Balls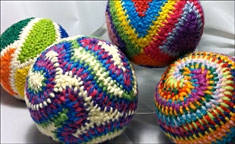 Kate Sterner teaches you how to make singlade balls, traditional hand-stitched balls made from wool yarn.
It's a lovely way to make a toy for a child or a cat, and to use those colorful bits of yarn in your stash.
This rare handcraft is found in Denmark and southern Sweden. Kate learned from her Danish grandfather and has created a website dedicated to preserving and furthering this craft.
Join Kate and have fun keeping a tradition alive. Bring a sharp darning needle and your left over wool yarn (worsted weight works best). However, both are available from the instructor if needed. $35
All classes are Saturday mornings from 10 to noon.
July 7 and 14
Sept. 1 and 8
Nov. 10 and 17
---
Needlework Drop-In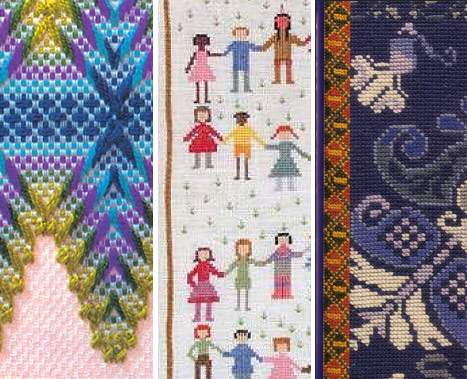 Free help with huckweaving, counted cross stitch, and needlepoint!
Don't hide your project in the back of the closet. Bring it, as is, and Carmen Rowland will help you sort it all out and get you back on track. Carmen is a life-long stitcher who is responsible for many of the needlework samples you see in the store. Let her help you fix any problems or simply help you remember what you are doing when you last worked on your project.
If you'd like to learn huckweaving, counted cross stitch, or needlepoint, come and have Carmen help you select materials and teach you the techniques needed. No registration is necessary.
Tuesdays, 3 to 5 pm. Free
---
---