---


In-Store Events at Ingebretsen's
Events are held at our East Lake Street store, unless otherwise noted.

---
---


We are so happy to celebrate Latvia's centennial year with our local Latvian community!
The strong cultural and economic ties between Scandinavia and Latvia (which lies just across the Baltic Sea from Sweden)
have resulted in many fine hand-crafted products that we love to carry.

Latvian Mitten Exhibit
March 10 - 20
One of those shared cultural traditions is knitting, and specifically the knitting of intricately patterned mittens.
We will be hosting a Latvian Mitten Exhibit, on display in our classroom at our main store. See dozens of these beautiful mittens, each one truly a work of art.
More mittens, knit by members of our local community, will join the fun, and some will be available for sale.
We're hosting two Saturday events as part of this exciting partnership, and a Latvian knitting class!
Join us for coffee, cookies and our celebration of Latvia...

Mitten Exhibit Opening
Saturday March 10 2pm
Ilze Klavina will kick off this wonderful event with a talk about the mittens and their place in Latvian culture. Members of the Latvian community will welcome all with special treats and informal tours of the exhibit.

What is Latvia & Who are the Latvians?
Saturday March 17 2pm
A very special talk by Maija Zaeska about the culture and history of this fascinating country, with plenty of time for questions.
Knit Latvian Mittens Class with Inara Porietis
Come to Ingebretsen's classroom to view the remarkable exhibit of Latvian mittens,
then join Inara's class to learn to make them yourself!
For all the info on this unique opportunity, visit our Classes Page...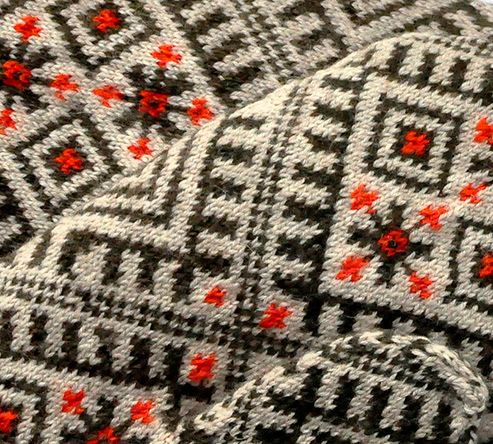 ---
---
Sign up for our Email List...
and like us on Facebook... so you don't miss a thing!

---
---