---


In-Store Events at Ingebretsen's

Events are held at our East Lake Street store, unless otherwise noted.
---
---
Saturday, November 16

Sami Craft and Culture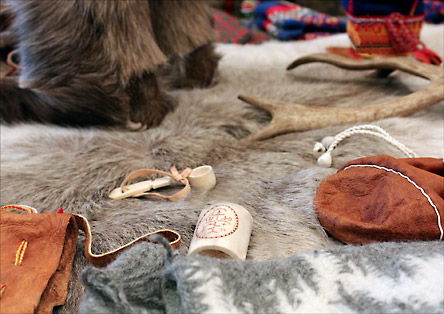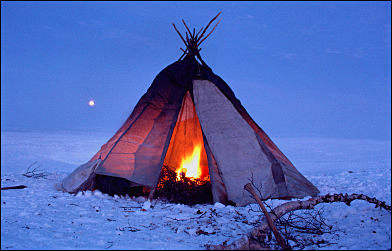 Members of the local Sami community will be here to provide information about the indigenous people of the Nordic arctic - their culture, crafts, history, whatever you're curious about! 11 - 3
---
Saturday, November 23

Wood Carving Demos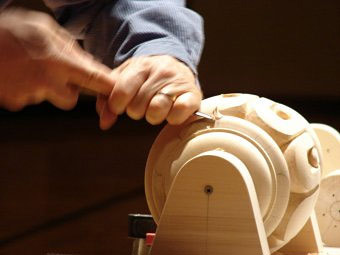 The Norwegian Termite - Jock Holman is a master of many carving techniques, from acanthus style and dragons to flat-plane figures. Come watch him demonstrate! All day.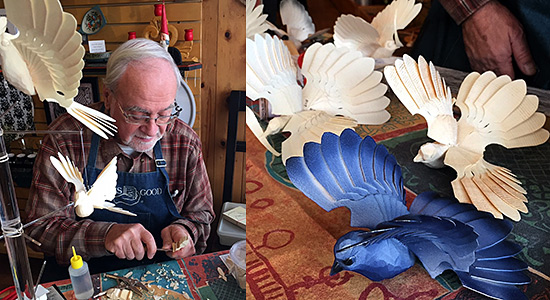 Jim Ayers - The delicate fan-carved birds of local artist Jim Ayers are a wonder. Come and watch him demonstrate his fascinating process and enter a drawing for one of his creations! 10 - 4
---
Friday, November 29

Legends in Wool - Laurie Jacobi and Mary Jane Miller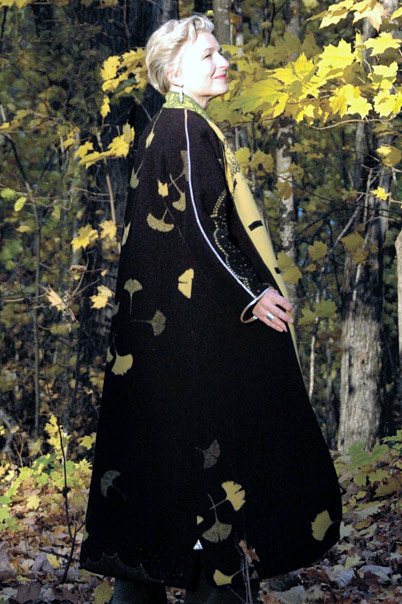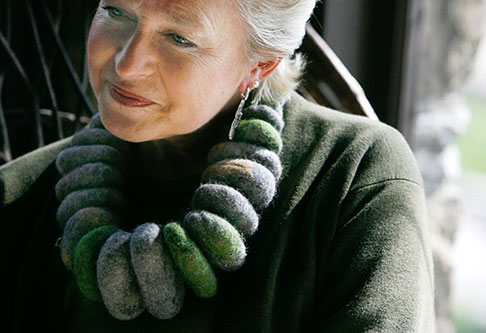 Laurie Jacobi and Mary Jane Miller showcase their beautifully designed coats, jackets and accessories. Their wearable works of art combine nature, beauty and legend with natural wool fibers and impeccable craftsmanship. All day.

---
Thursday, December 12

THE FARMER'S DAUGHTER Film Screening at Riverview Theater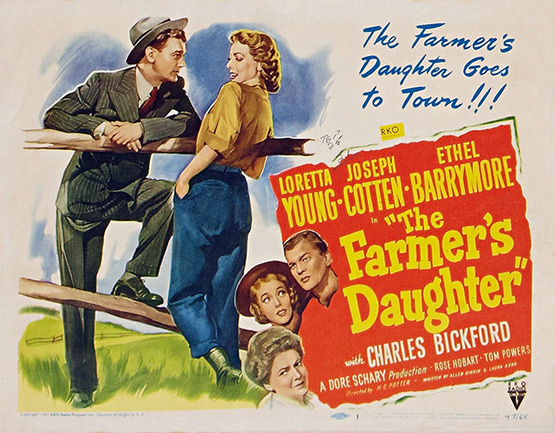 Click to see the original trailer...

A 1947 dramatic comedy film tells the story of a Swedish-American farmgirl who, working as a maid for a Congressman and his politically powerful mother, finds herself on an unexpected path towards politics. It stars Loretta Young (who won an Oscar for her role), Joseph Cotten, Ethel Barrymore, and Charles Bickford.

We'll have treats, a trivia contest, and doorprizes as well! Time to be announced (it will begin between 7 & 7:30). Tickets available from Ingebretsen's (stop in!) or the night of the screening at the theater. A wonderful way to begin the holiday season. At the Riverview Theater in Minneapolis.
---
Saturday, December 14

Lucia Day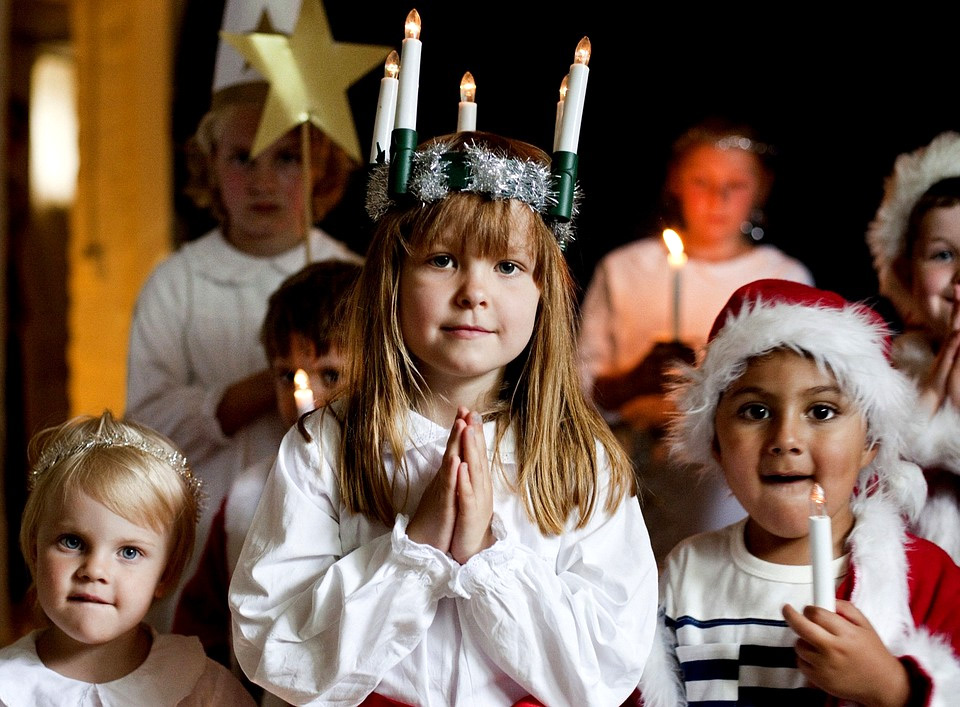 Our annual visit from Svenskarnasdag Girls Choir! Enjoy thier beautiful Christmas music and pepparkakor served up by Lucia and her attendants. 11 - 1
---
---
December 7, 14 & 21

God Jul Celebration Weekends in Stockholm, Wisconsin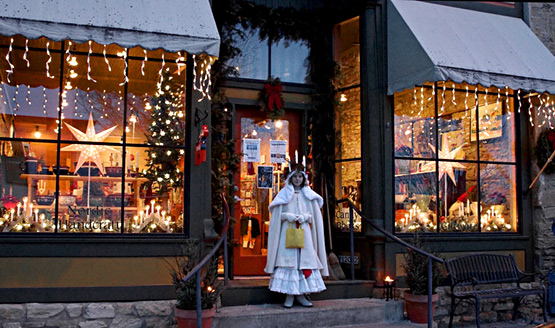 A beautiful time of the year for a short drive from the Twin Cities! Visit our charming shop J. Ingebretsen av Stockholm and join us for three magical weekends filled with festivities and extraordinary shopping in the village of Stockholm.
December 7 - A Swedish Christmas
December 14 - A Handmade Holiday
December 21 - Fire of Stockholm Winter Solstice!
With too many special events and activities to list here, highlights are the Jultomte, horse-drawn wagon rides, music, food, and the village filled with firelight on the winter solstice! For the full schedule & all events please visit StockholmWisconsin.com
---
November 22, 2019 - January 5, 2020

5th Annual Gingerbread Wonderland at Norway House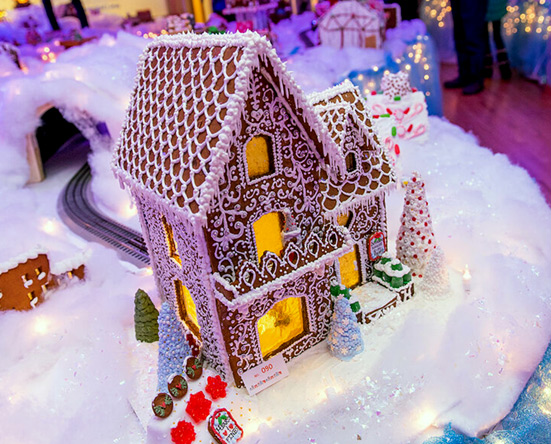 You'll recognize familiar buildings and landmarks from the Twin Cities and beyond, created by friends and neighbors - everyone from your favorite local bakeries, to families and first-time gingerbread baking enthusiasts. All are encouraged to enter their dream cookie creation in this annual friendly & delicious competition, regardless of their baking level! For all the details, please visit the Norway House website
---
---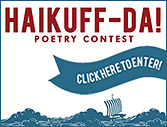 HaikUff-Das are through
Ace entries from far and wide
We anticipate

The Winners have been declared!
In Honor of National Poetry Month, Ingebretsen's sponsored our own special contribution to American literature…
our HaikUff-da! Contest.
For all the info... Click!

---
Sign up for our Email List...
and like us on Facebook... so you don't miss a thing!

---
---