---
---

SEPTEMBER 30 - OCTOBER 7 Print Flyer...
Sale Prices In Store Only
Handy Hint... Weekend road closures on 35W! Please check your route.
---
GET COZY





Have you heard of Hygge?
This popular & oh-so-Nordic concept is so welcome in today's chaotic world, conjuring coziness, comfort, and connection with friends, family and the natural world. Our sale this year is designed to help you add some hygge (hue-gah) to your home and life!
---
MEAT MARKET SPECIALS!
As always, special pricing on some of our favorite comfort foods from our meat market...



Our famous Pickled Herring - $3.99/Pint Reg. $5.99
Bread & Butter Pot Roast - $3.99/lb Reg. $5.49 (limit 4#)
Home Smoked Salmon - $12.95/lb Reg. $15.95 (limit 3#)
Home Smoked Dried Beef - $10/lb Reg. $15.95/lb lLimit 2#)
$1 off per pound on...
Bulk Cheeses
Swedish Meatball Mix
Swedish Potato Sausage
Ham Loaf
Yellow Pea Soup
Smoked Pork Hocks
More info on our Meat Market...
---
---
SALE WEEK SPECIAL EVENTS
---
Thursday, October 5

Baking Day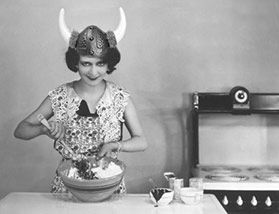 A day to celebrate baking!
...with a sale on select cookware, cookbooks and aprons,
and lots of yummy samples, many inspired by the recipes of Finnish Cookbook author Beatrice Ojakangas. All day.
---
Friday, October 6

Finnish Friday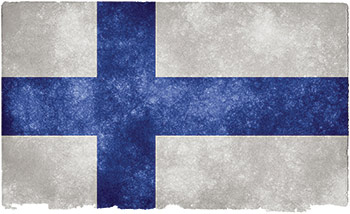 Iittala
Our local rep Heather Hawthorne joins us for all things Iittala!
She'll share table setting ideas and their Toikka birds creation video.
And drawings for a door prize! 10 to 3

Marttiini Knives from Finland
Andrew Rasmussen brings us a variety of the excellent cooking, carving, hunting,
and general-purpose knives made in Finland by Marttiini. 10 to 2

Pulla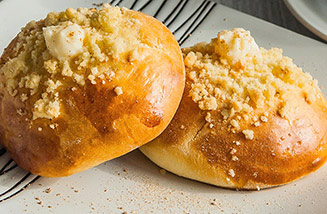 Finnish pulla is a sweet bread from Finland
- more specifically, a lightly sweetened, delicious cardamom bun. Mmmmmmm. 12 to 1
---
Saturday, October 7

Waffle Breakfast




Join us in our classroom for a delicious Nordic waffle with choice of toppings
(only $3) and a free cup of Biking Viking coffee! 9 to 10:30

Candles with Margarete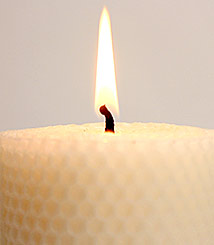 Demo of Beeswax candle making (make one of your own!) by Margarete Lucht,
who loves sharing her knowledge of and passion for bees. 11 to 12

Be a Viking Photo Ops!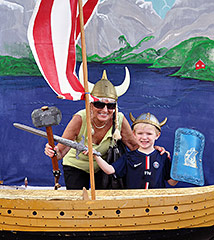 Take your photo in our fjord scene complete with Viking ship and gear.
Special sale on Viking helmets today. All day.
---
---