SALE IN-STORE ONLY - WE ARE SO GRATEFUL FOR 96 YEARS OF YOUR SUPPORT!
DURING SALE WEEK,
ENJOY 10 to 50% OFF THROUGHOUT THE GIFT SHOP!

• SOCKS - Our very popular collection of colorful, fun, stylish, great-quality Nordic socks!
• CRYSTAL - A wide selection of bowls, platters, candleholders & more, from iittala, Kosta Boda, and Orrefors
• NORDIC JEWELRY - Our entire beautiful selection
• NEEDLEWORK - kits, fabrics, supplies, books, cross-stitch, huck weaving, needlepoint, embroidery, lace & more
• VINYL RUGS - the popular, beautiful, durable rugs from Sweden, from Dala Rugs & our new line Horreds Mattan
• BIKING VIKING & SCANDECAF COFFEE - $1 OFF our Nordic roasts from local fair trade roastery Peace Coffee!
• AND OH SO MUCH MORE - select pieces of cookware, home decor, tableware, clothing, books, music...

SPECIAL DISCOUNTS IN OUR MEAT MARKET!
• $1.00 per pound discount on Swedish Sausage / Swedish Meatball Mix / Ham Loaf / All Bulk Cheese
• Home Smoked Salmon per pound - Reg. $15.95 Sale $12.95 (limit 3 pounds)
• Home Smoked Dried Beef - Reg. $15.95 Sale $10.00 (limit 2 pounds)
• Homemade Pickled Herring Pint - Reg. $5.99 Sale $3.99
• Jumbo Grade A Eggs - .99¢ (limit 2 dozen)

---
(Don't forget Mom this Mother's Day!)
---
SALE WEEK SPECIAL EVENTS
Nordic Food Tastings Every Day! - 11 - 1p
• Saturday, April 29 Opening Day Waffle Breakfast! (info below)
• Monday, May 1 Nordic Cheeses!
• Tuesday, May 2 Nordic Candy & Cookies
• Wednesday, May 3 Classic Almond Cake
• Thursday, May 4 Æbleskivers and Tea (info below)
• Friday, May 5 Lefse Dogs, made with our Lefse & old fashioned, skin-on hot dogs. Only 2$!
• Saturday, May 6 Bundt Cakes
---
Saturday, April 29
Opening Day Waffle Breakfast!


Join us in our classroom for a delicious nordic waffle with your choice of toppings (only $3)
and a free cup of Biking Viking coffee. 9 to 10:30

Reading and booksigning with John Yilek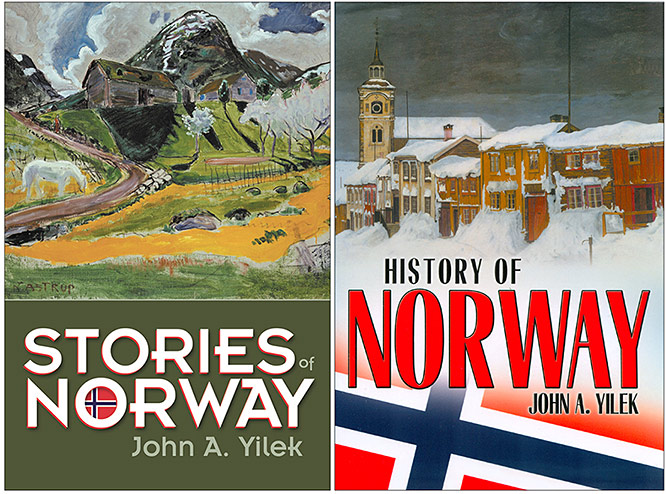 His new book Stories of Norway continues the exploration
of Norwegian life and history from his super-popular History of Norway. 1 to 3

Booksigning with Marilyn McGriff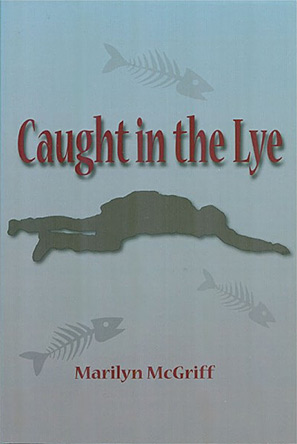 author of the fun murder mystery Caught in the Lye. 12 to 3

Fred Livesay & Friends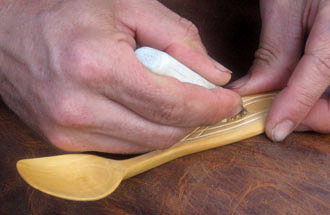 demonstrates the fine craft of spoon carving. 10 to 4

And today at Norway House...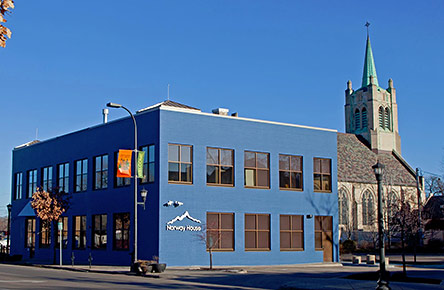 a booksigning with photographer David Thoreson, author of Over the Horizon.
David's photos are currently on exhibit at Norway House.
---
Thursday, May 4
Holly Anderson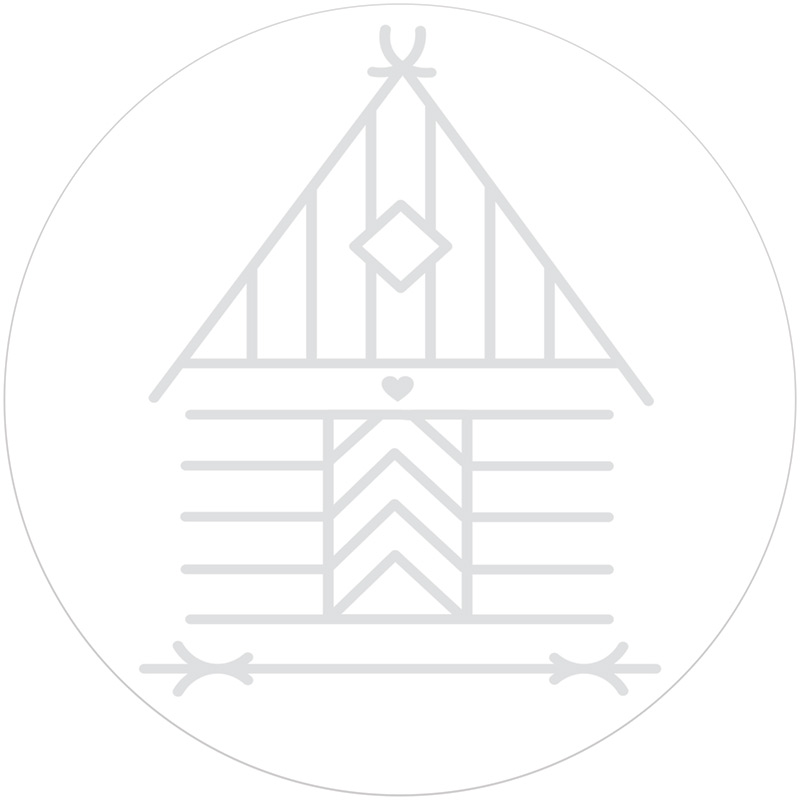 One of the creators of the charming, intricate, handcrafted Tomte Village
in our front shop window. She'll talk about and demonstrate the how – and the why! 10 to 12

Swedish Kurbits Painting



Local artist Gerry Anderson explores the origins of this fascinating folk art, with examples historical and contemporary (like the mural on our building!). 11 to 12

Æbleskivers and Tea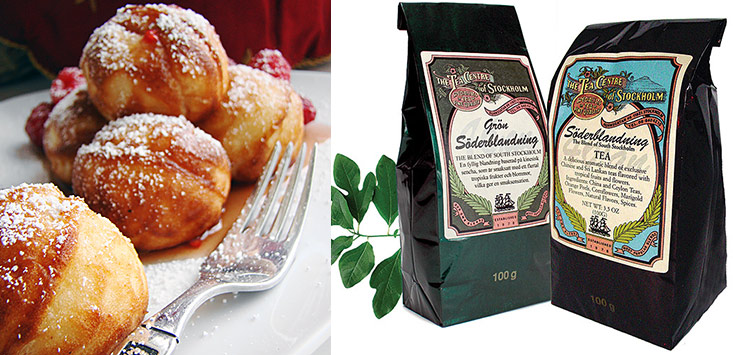 Come and sample Denmark's favorite fresh-baked pastry (try them with cloudberries!)
and Sweden's best Söderblandning tea. 11 to 12:30

---
Friday, May 5
Soap Sisters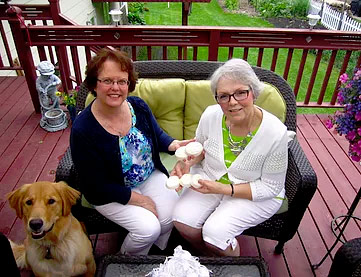 Local soap mavens Suzie and Linda expound upon their home-made line of natural, oh-so-good-for-you soaps. 11 to 1
---
Saturday, May 6
Lois and Ron Mueller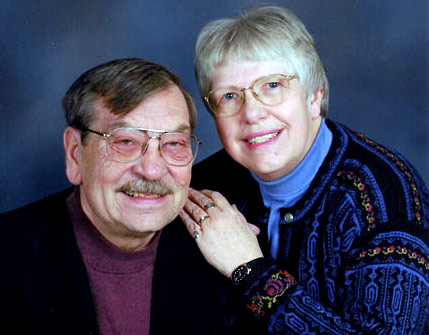 The Perennial favorites bring their hand-made stone and silver jewelry.
Lois has authored many books and will be demonstrating her award-winning rosemaling. 9 to 2

Norwegian Termite Jock Holman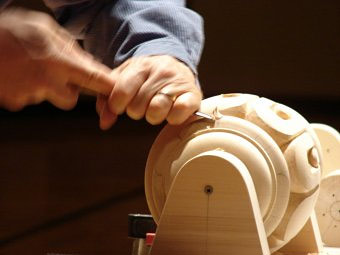 Master wood carver, Jock will demonstrate his great talent
and talks about his wonderful carvings on the pole outside our front door. 10 to 2

Spoon Carvers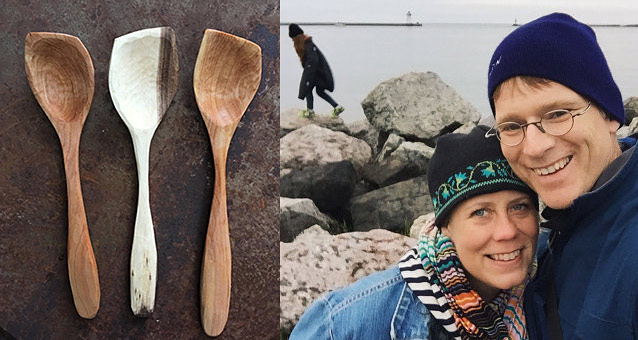 Erik and Michele Vevang demonstrate their exquisite work. 1 to 3
They are also offering a Spoon Carving class with us in the fall. For information Click Here

The EyePoc Company of Norway & Door Prize!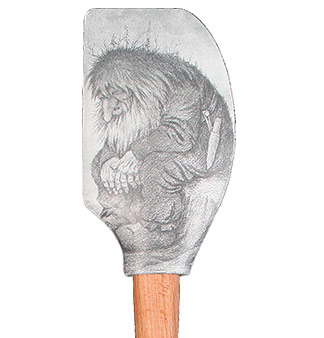 Torbjørn Sætvedt's company EyePoc in Norway makes beautiful and useful products decorated with
the art of Teodor Kittelsen, Edvard Munch, and more. He'll be with us to talk about his inspirations and aspirations.
Door prize drawing included! * Time to be announced
* please check back for the time!
---
---