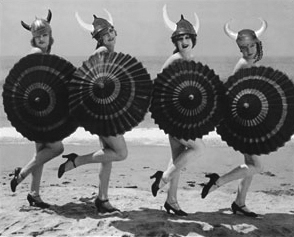 Celebrate Scandinavia!
Whether held in our store, around our Minnesota community or online, here are events that celebrate Scandinavian culture, heritage and education. Party on!
A 100th Anniversary in the Time of Covid!


Oh how we wished for a no-holds-barred celebration this fall, with no concern about gathering in crowds. Alas, such is not the case this year.
But we still want to make our 100th year very special, and find a myriad of ways to thank you, our wonderful customers and friends! In the spirit of social distancing, we need to make a more spread-out celebration. So here's our plan...

We'll have a bit trimmed down, but still special, line-up of many of our favorite events (craft demos, book-signings and readings) and more throughout this fall.
Each will have an extra centennial twist – door-prize drawings, give-aways, special sales. We encourage you to come early in the season - for safety, for the best shopping. We sure hope to see you!

Then, there's always 2022. Some of the things we wanted to do this year will just wait until next – 101 is worth celebrating too!
Friday & Saturday  October 15 & 16
Ingebretsen's Nordic Flea Market... is back at a new location, Walker Community Methodist Church!
Our staff curates the best Scandinavian-focused flea market either side of the Mississippi.
This year we'll be at the spacious Walker Community Methodist Church... just one block south of our store! Face masks required.
3104 16th Av S, Mpls MN  55047
Saturday October 16
Rosemaling Day
Shirley Evenstad (morning) and Rosann Jorde (afternoon), two of our excellent local painters, demonstrate this beautiful Norwegian art form.


Saturday October 23
Nordic Knives  10 to 4
Our annual visit from knife expert George Lokken, with his extensive selection of Nordic-made knives.
Woodworker Demonstrations  11 to 3
Fred Livesay and Tom Dengler will be here to show off their skills as they carve spoons, bowls and boxes.


Saturday October 30
Lutefisk & Lefse Day!
Celebrate our most iconic foods! Join us for lutefisk and lefse tasting from 11 to 1
For the Love of Cod Book Talk and Signing
Presentation at 11:00, signing and lutefisk tasting until 1 p.m
Author Eric Dregni's latest book takes us on a fun-filled journey as he and his son roam Norway to explore the secret of happiness. What makes Norwegians so darn happy – is there something to be learned from them?
Friday & Saturday  November 5 & 6
Woodturning by Phil Holtan  9 to 5
Phil demonstrates his exceptional woodturning skills both days as he crafts exquisite burl bowls, ringed trees, & more. He'll have a trunk show of his wares as well.


Saturday  November 13
Jock Holman, the Norwegian Termite   All day
Jock is a master of many carving techniques, from acanthus style and dragons to flat-plane figures. Come watch him demonstrate his amazing skill.


Saturday  November 20
Chip Carving with Luke Dudzik  12 to 3
Luke is a master of this beautifully intricate style of woodcarving. He'll have some special pieces for sale, too.


Friday  November 26
Legends in Wool Trunk Show  All day
Laurie Jacobi and Mary Jane Miller showcase their beautifully designed and sewn coats, jackets, and accessories. Their wearable works of art combine nature, beauty, and legend with natural wool fibers and impeccable craftsmanship.