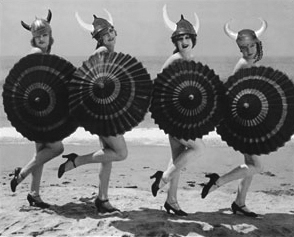 Celebrate Scandinavia!
Whether held in our store, around our Minnesota community or online, here are events that celebrate Scandinavian culture, heritage and education. Party on!

SIDEWALK GIVEAWAY DAY!

Friday, June 2nd,  9am - 4pm
We're clearing out the attic! FREE display units will be available for your small business or personal use. Certain pieces will be available for sale (inside the store, priced as marked), but everything on our west facing sidewalk on 16th avenue will be free for the taking.
Shelving
Tabletop displays
Props (foliage, etc.)
Office supplies and storage
and more!
The store will be open regular hours for shopping, 9am - 4pm. Please plan to load and transport any large pieces yourselves. First come, first served. If the item does not work out, we will not be accepting any of the pieces back.
OPEN STREETS EAST LAKE 2023
Saturday, June 10th, 11am - 4pm
2nd Ave S - 22nd Ave S
An annual event sponsored by Our Streets Minneapolis, East Lake will be closed to street traffic between 2nd Ave S and 22nd Ave S on Saturday, June 10th. The purpose of this event is to bring communities together and highlight how streets can serve the public, and be better places for people to walk, bike, and roll. Open Streets connects local businesses with each other and is a great way to celebrate local neighborhoods in Minneapolis.
Stop by Ingebretsen's to shop, play Kubb, and even take a photo as Ole and Lena. The store will be open 9am - 4pm!
PLAN A VISIT TO OUR EAST LAKE STREET STORE!
We'd love to have you join us to explore our remodeled, bright & shiny shop. We're stocked to rafters with all your favorite foods & goodies, and can't wait to welcome you!
AT NORWAY HOUSE




For the schedule and info on events, visit the Norway House website.


Visit our gift boutique ALSO Ingebretsen's, enjoy a yummy snack and good cup of coffee at the Kaffebar, enjoy the exhibit at the Gallery, lots of special events and much more at "the Twin Cities little Norway".
913 E Franklin Av Minneapolis just 1.5 miles from our store.