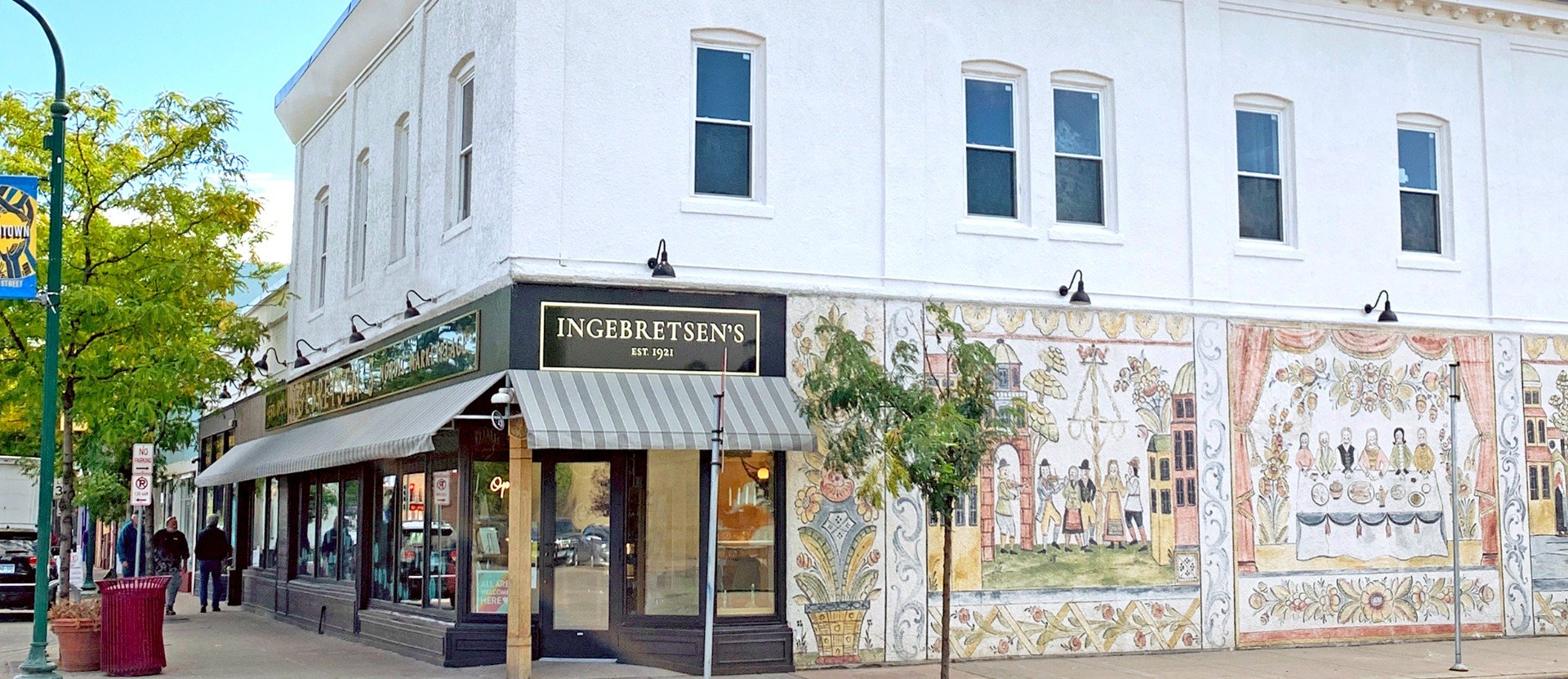 Celebrate Scandinavia!
Whether held in our store, around our Minnesota community or online, here are events that celebrate Scandinavian culture, heritage and education. Party on!

KROWN BAKERY
From Anoka, Krown Bakery delivers fresh baked Swedish inspired goodies every 1st and 3rd Thursday! Cookies, rusks, and more. We carry them in-store only, until they sell out. Wondering if we have any in stock? Give us a call at 612-729-9333
FALL SALE
Our annual Fall sale is coming up! Mark your calendars for discounted items throughout the store and the Meat Market. Saturday, September 30 through Saturday, October 7!
Take a look at our 2023 Fall Sale and Events Flyer! 

VINTAGE MARKET
At Walker Community Church - Just one block from our Lake Street store!
3104 16th Avenue S
Minneapolis, MN 55407
Organized and supplied by Ingebretsen's staff, you do not want to miss this collection of Scandinavian vintage! At this annual sale, you'll find: home goods, sweaters, hand knits, decor, books, and holiday treasures. 
Friday, October 13 from 9 - 10 am, Early Bird Ticket Holders Only - Get your ticket here!
Friday, October 13 from 10 am - 5 pm, free and open to the public
Saturday, October 14 from 9 am - 3 pm, free and open to the public
AT NORWAY HOUSE




For the schedule and info on events, visit the Norway House website.


Visit our gift boutique ALSO Ingebretsen's, enjoy a yummy snack and good cup of coffee at the Kaffebar, enjoy the exhibit at the Gallery, lots of special events and much more at "the Twin Cities little Norway".
913 E Franklin Av Minneapolis just 1.5 miles from our store.