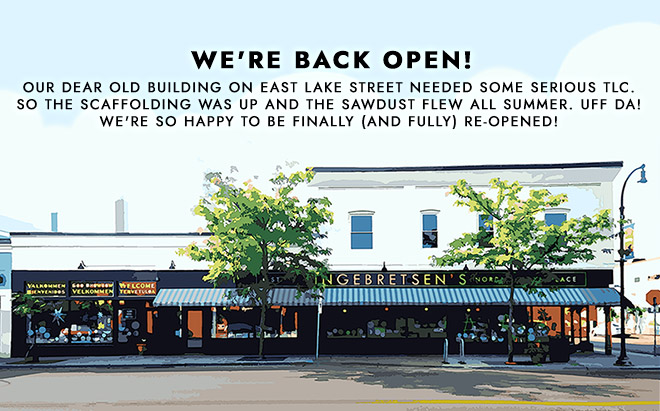 FLAGSHIP STORE

Our flagship store has been operated by our families in the same location since 1921. Our East Lake Street home houses our original butcher shop, and an extensive retail shop that offers everything Scandinavian from housewares to toys to traditional craft tools & supplies. To learn more about the Scandinavian specialty foods we offer Click Here.

GIFT SHOP - 612 729 9333
BUTCHER SHOP - 612 729 9331   Cash or check only in Butcher Shop please.
TOLL FREE - 800 279 9333
STORE HOURS    

Monday - Friday  9 - 5:30 

| 

Saturday 

9 - 5

 

| 

Sunday  Closed