---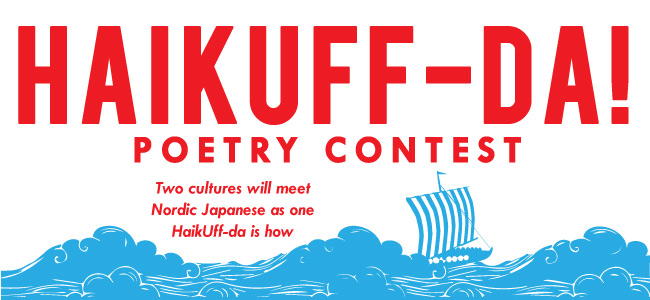 AND THE WINNERS ARE...

We've included the judge's notes (when they were able to submit them), for future references to success in the HaikUffda arena.
Thanks to them and everyone! This was so fun!
---
Lutefisk Category

1st Place ~ Barbara J Gilbertson, Eagan, MN
How do I love thee?
Once past your lutefisk breath,
Pretty many ways.

2nd Place ~ Gary Gillund, Saint Joseph, MN
Church basement dinners
of lutefisk and lefse
warm the winter night.

3rd Place ~ Paul Bernhardt, Minneapolis, MN
crane stands on one leg
frogs jump out of the water
lutefisk fell in


---
Scandinavian Holidays Category

1st Place ~ Laurie Anderson, Edina MN
Tip toeing Tomten
Appear each Christmas Eve to
Forage for porridge

2nd Place ~ Ann Rorem Brown, Portland OR
Sing jeg er sa glad
And you will never be sad
Any time of year

3rd Place ~ Sara Watts, Portland OR
Christmas is here now
I think my hair is on fire
Lucia save me


---
Scandinavian Foods Other than Lutefisk Category

1st Place ~ Lisa LaGoo
Salt crystals like frost
Marry with sweet liquorice.
She ate a whole bag.

I selected Lisa's poem because it speaks to modern Nordic tastes and I love the clever ending (because it has happened to me!).

2nd Place ~ Sonny Warner, Oceanside CA
Blodpudding! Blodkorv!
Inside her Swedish kitchen
Gramma's a vampire.

Sonny's poem is witty but also a reminder of how in the past we did not waste any part of an animal or food in general. An important act of sustainability and respect of our resources.

3rd Place ~ Barbara J Gilbertson, Eagan, MN
Roundish, soft, wrinkled.
Remarkably comforting.
Mormor and lefse.

Barbara's poem is pure beautiful tender nostalgia.


Honorable Mentions!
Den morgon gryning
my coffee runneth over
my Danish, soggy
~ Gene Olsen, St Paul MN

Gene's haiku honors those mornings when not everything is perfect but if we find the humor in each goof we have lagom.

Oh for cute you guys
Lime Jello with carrot bits
I hope I don't choke
~ Elizabeth Kahrs, Scituate, MA

My love for Elizabeth's poem is personal: my mom used to make molded lime Jell-O with suspended shredded carrots and a plop of Miracle Whip in the center. It was my favorite celebratory salad of all time. Oh for cute!!!

Dad Joke Award!
Tiny little fish
Little fork to eat it with
That's a herring aid
~ Daniel Buhr

This dad joke haiku is just too perfect not to received special honors.


---
Ole & Lena Category

Tank you for letting us judge dese hike-oos. Counting da silly-bells gave us some good practice vit counting to 5 and den to 7 and den to 5 again.
(Vunce you get above 7, it can get compeecated) Here are our vinners and hour reesons for dere vinning … Ole and Lena

1st Place ~ Robert Granvin, Burnsville MN
Ole loves Lena
He bought her a casserole
Now that's a hot-dish

It vas clever, a play on vords, and Lena loved being called dat.

2nd Place ~ Rocco Bonello, Minneapolis MN
"Lena!" "Yes, Ole?"
"Can ya go to the paint store?
You could get thinner!"

Usually our yokes don't transfer vell to poems. Dis did!

3rd Place (Turd Place - That's 'third', Ole) ~ Paul Bernhardt, Minneapolis MN
what kind of jokesters
can never quite get it right?
Ole and Lena

Vell, Paul, vee got it right dis time :o) Vell done!


---
Nordic Angst Category

1st Place ~ John Ofstehage, Greenwood MN
Bridge, red sky, face filled
with dread. All out of coffee.
All Stores closed. I scream!

He had the formidable courage to take on Norwegians' most serious addiction--coffee.

2nd Place ~ Barbara J. Gilberson, Eagan, MN
Christmas ritual.
Pretend it's so good
or risk Lutefisk shaming.

Skillfully married Norway's famous worst food with classic with generationally-honed passive aggressive tendencies.

3rd Place ~ Virginia Sattler-Reimer, St. Paul, MN
Too many mittens
my existential crisis
knitting therapy

I witness this life-giving therapy daily at Norway House.

---
Scandi-Miscellaneous Category

1st Place ~ Virginia Sattler-Reimer, St. Paul MN
There is a battle
between Kondo and Hygge
but cozy sparks joy.

Virginia Sattler-Reimer's little haikuffda gets first place from me because of how it embodies friendly rivalries between cultures: borrowing, mixing, and ultimately sharing the same pursuit of happiness. I suspect a lot of us with Scandinavian roots have watched "hygge" get trendy in the United States with amusement. I hope Sattler-Reimer uses her prize money to buy some hygge, the way our Scandinavian ancestors never intended.

2nd Place ~ Gene Olson, St Paul MN
Cabin in pine trees
The lake glimmers in starlight
Balm to heal your soul

Stugan i tallar
Sjön glimmar i stjärnljuset
Att läka din själ

Second-place winner Gene Olson gets huge bonus points for writing a haiku that works - and sounds beautiful - in both English and Swedish.

3rd Place ~ Rocco Bonello, Minneapolis MN
A Haiku dad joke
Why doesn't Sven buy a boat?
He can't af-fjord it.

Okay, so maybe this should have been submitted to the Ole & Lena category, but who could resist such a terrible joke? Nice work, Rocco Bonello. You created a pun that made me groan/giggle, and if that isn't what haikuffda is all about, then Ingebretsen's picked the wrong judge for this category.


---
CONGRATULATIONS!
AND THANK YOU TO EVERYONE WHO CONTRIBUTED.
WE HOPE TO SEE YOU NEXT TIME FOR...
THE HAIKUFFDA POETRY CONTEST!


We'll soon be compiling an Ebook of the contributions, so be sure to check back for that.
You'll enjoy ALL of our wonderful entries... a mighty impressive collection!


---
Here are our esteemed judges & their categories...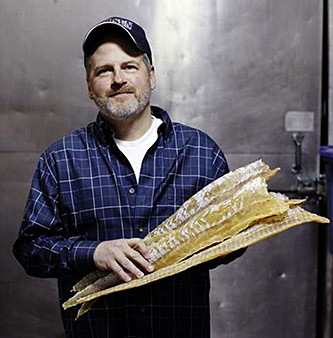 Chris Dorff – Lutefisk Category

I may not be a Haiku expert but I know a little something out about lutefisk. I am the president of Olsen Fish Company and have been with the company overseeing the lutefisk and herring business for nearly 23 years. I make my home in Elk River, MN with my 3 young adult daughters, none of whom will eat my lutefisk. We take much pride in preserving the tradition of lutefisk and quality herring products. We must be doing something right as we continue to grow our business that started in Minneapolis in 1910.
-------------------------------------------------------------------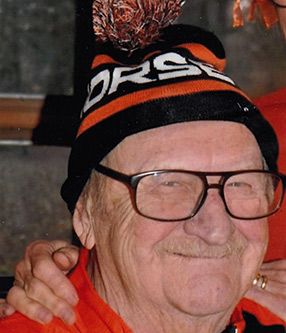 Dave Wood - Scandinavian Holidays Category

Dave Wood taught English at Augsburg College and other Midwestern universities for thirty years and has eaten lutefisk for most of his eighty years on earth, much of it purchased at Ingebretsen's market. He has worked as a columnist for several magazines and as a book review editor of the Minneapolis Star Tribune. He holds a Ph.D. In literature from Bowling Green State University and has written several books about the Midwestern experience.
-------------------------------------------------------------------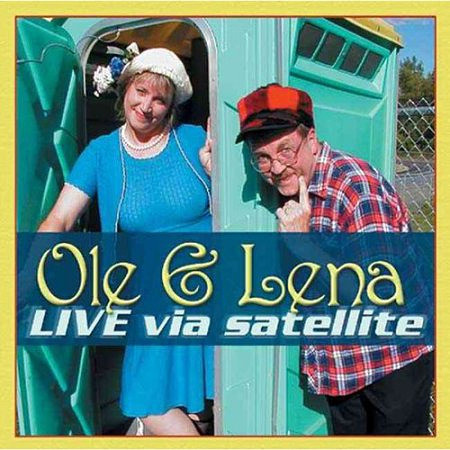 Ann Berg and Bruce Danielson - Ole & Lena Category

On May 12, 2019, Ann Berg and Bruce Danielson will have "Ole and Lena'ed" for 30 years. That's the date of the first Faculty Variety Show in the Cambridge-Isanti School District. The show continued for 20 years and has given out more than $150,000 in scholarships to students going into education. Playing these characters have taken them to places like Minot, North Dakota for Hostfest where they appeared for two years. It also took them to Libby, Montana where they performed and were Grand Marshalls of the big Scandinavian festival there. These characters have also given them the opportunity to publish three books and a CD.

Ann and Bruce, both retired, were teachers in the Cambridge-Isanti schools. Ann taught Science at the middle school and Bruce taught math and speech at the high school. Ann and her husband, Larry, love to travel, spend time at their cabin in Wisconsin, and sail. Bruce and his wife, Judy, love to spend time with their two dogs, Toby and Murphy, and Bruce enjoys his hobbies of making stained glass and playing guitar, which he took up at the age of 60. Both thoroughly enjoyed this Haiku project and were so excited to be invited to do this.
-------------------------------------------------------------------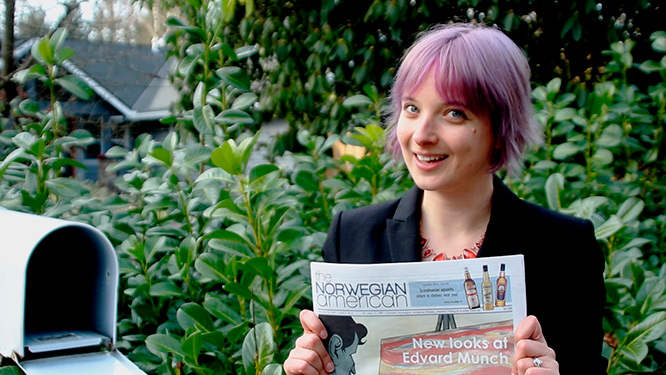 Emily Skaftun - Scandi-Miscellaneous Category

Emily Skaftun
Norwegian-American
writer-editor.

Editor-in-chief
of America's only
Norwegian paper,

Writer of stories
of monsters and space ships and
occasional gnomes.

Surely the highlight
of her career thus far is
judging this contest.

Uff da!
-------------------------------------------------------------------

Keith Bartz - Nordic Angst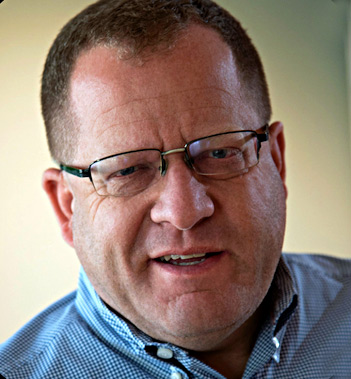 Keith Bartz is the current Director of Development at Norway House in Minneapolis, Minnesota and was asked to judge this category because few things can produce more anxiety than having to raise funds for a non-profit organization. A native of Minneapolis, Keith brings 25 years of fundraising experience and a love of dry humor to his position. Keith is part of the staff and board team that currently is raising money for Norway House's "Innovation and Culture Center," which will be connected to the current Quie Education Center. This $13 Million Campaign will create a new Bibliotek library for genealogy research and a beautiful conference and meeting space. Norway House also will create a Business Landing Spot, which assists Norwegian companies when they first arrive in Minnesota and seek to become part of the United States and North American markets.

Keith says, "Currently, we have raised $3 Million of a $5 Million match initiated by the State of Minnesota. Thereafter, we hope to raise an additional $3 Million to $5 Million to complete the project. Generous donations are welcome. 'Operators are standing by.' "
-------------------------------------------------------------------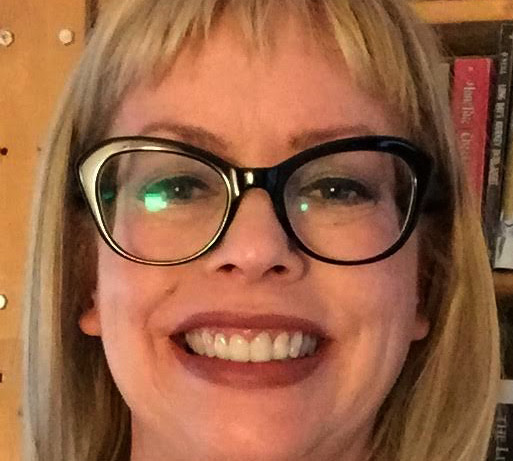 Patrice Johnson - Foods Other Than Lutefisk Category

Nordic Food Geek and meatball historian Patrice Johnson is the author of Jul: Swedish American Holiday Traditions. Patrice is a food and culture speaker and cooking instructor. While haiku competitions are new to her, judging is not. Last month she traveled to Washington D.C. where she judged the 9th Annual Minnesota Congressional Delegation Hotdish Competition. Patrice's next project is Meat Raffles and Butterheads: Food Rituals of the North (2020) which explores everything from hotdish culture and Jell-O salad, to ice fishing and pizza farms.


---

In Honor of National Poetry Month
Ingebretsen's is sponsoring our own special contribution to American literature… our HaikUff-Da! Contest
We invite you to write a haiku on one or all of our 5 topics related to Nordic-American culture!
The contest runs from April 1 to April 30.
Winners will be announced on Monday, May 20, 2019
One entry, per topic, is allowed from the list below:

1. Lutefisk
2. Scandinavian foods other than Lutefisk
3. Scandinavian Holidays
4. Ole & Lena
5. Nordic Angst
6. Scandi-Miscellaneous


---

The Prizes

Besides bragging rights, first place winners in each category will receive a $50 gift certificate to Ingebretsen's, valid in the gift store or website. First, second, and third place winners in each category will be published on our web site, and will have an opportunity to read their haiku on stage at the Midtown Farmers' Market in Minneapolis (if local) in September, along with other live performers. If a winner is unable to attend, we will have a local celebrity read the haiku on the poet's behalf. The reading will be recorded and available on our website. All HaikUff-Das will be published in a downloadable e-booklet, celebrating the literary talents of our remarkable customers.


---

A Quick Review of What Constitutes a Haiku

The basics: A haiku is a non-rhyming poem of three lines. The first line is 5 syllables. The second is 7 syllables and the third is 5 syllables. This structure is the only poetic requirement we make for the contest. If you want to challenge yourself and write a haiku that is a careful observation about the topic you chose, great! If you signal the season in which the haiku takes place in the first line (e.g. "ice"), we will be truly impressed, but it is not required.

A fine example of a HaikUff-Da:
Everyone is gone
There is something in the air
Lutefisk is here

Don't be shy, but do be nice. Keep it clean, steer clear of politics, and no personal attacks. Sorry, family of Ingebretsen's employees, you're not eligible to enter.


---

Have Fun!
---
---