100 Years of Ingebretsen's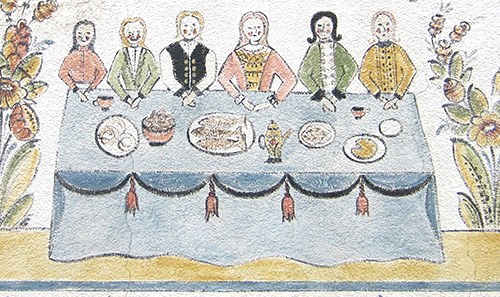 From our founding in 1921 by Karl (Charlie) Ingebretsen, an immigrant from Norway, to the second, third, and now fourth generations of the Ingebretsen and Dahl families, we have thrived and
survived. Our story is, at the heart, every immigrant story... to make better lives for the children and their children. To be part of, care for, and contribute to a community. We are profoundly grateful for the honor of continuing the story. And we take joyful pride in our role of keeping alive the culture and traditions of our Nordic heritage. We share a culture rich in the values of kindness and respect, for each other and our planet.

You, Dear Customer,
have stood with Ingebretsen's - quite literally during Christmas weeks - for a century. The first generation of customers were there when Charles Ingebretsen opened his first store in Minneapolis in 1921. It was a time of Scandinavian immigration and economic optimism as "The War to End all Wars" was now in the past.

The optimism crashed in 1929, but not customers' loyalty. You saw Ingebretsen's through the Depression. You patiently took the trolly or bus to the store on East Lake Street, ration-book in hand, during the Second World War. During the prosperity of the 1950s and 60s your continued loyalty helped the Model Meat Market to grow and thrive. In the 1970s, your renewed interest in your heritage brought a surge of business and the expansion from a meat market into an array of Nordic foods, a gift store, and classes and programming on Scandinavian culture and crafts. Thank you for sharing the boom of the 1980s (you really rocked those padded shoulders) and for riding out the economic and social waves of these last 30 years.

The recent years have brought enormous upheaval and change, the impact of which will take decades to understand. Regardless, you continued to support us through mail-order, curbside pickup, and complying with mask requirements once we were able to open our doors again. You kept us going. The uprising during the summer of 2020 gave us the unexpected gift of seeing just how wonderful our customers truly are. Your help cleaning up, your calls and emails with kind words, your offers of donations, and your continued patronage ensured that we could not only reach 100, but we can continue to what we hope will be another century.
We are here for you, and because of you.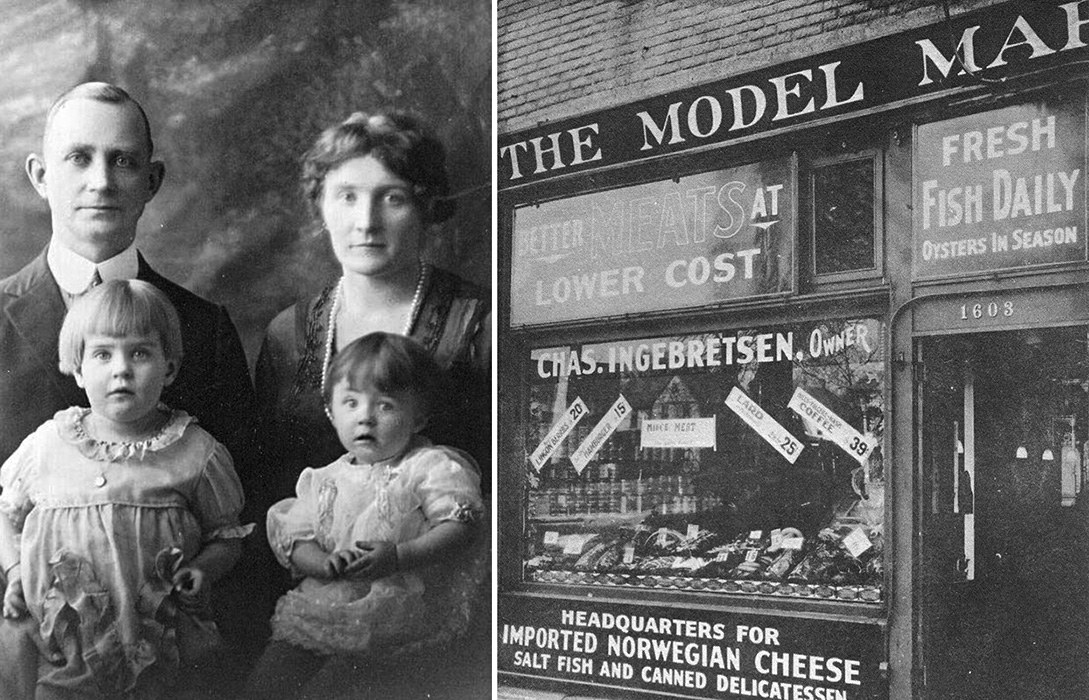 Over the last 100 years, Ingebretsen's Nordic Marketplace has earned a reputation as a destination for all things Scandinavian. The store, which now spans four storefronts and three former businesses on the block, began as the Model Meat Market in 1921, located in the center of Minneapolis' Scandinavian immigrant community. Generations later, Ingebretsen's expanded and the Butcher Shop & Deli is now accompanied by a gift store and a Needlework store and classroom at 1605 E Lake Street. Together as a Nordic Marketplace, Ingebretsen's draws Scandinavians from all over the state and the country.
The Butcher Shop & Deli is run by the Dahl family: Steve, who began in 1965, and his daughter Lenae. The gift store and Ingebretsen's website are managed by two generations of Ingebretsens, making it a four generation legacy and a dedicated family business. Many of the customers and their families have been shopping at Ingebretsen's for generations! Thanks to the loyalty and support of this community, 2021 celebrates 100 years of Ingebretsen's.
The History
Karl (Charles) Ingebretsen Sr. emigrated from Norway in the early 1900s, the only member of his family to leave the country. From New York, where he arrived at Ellis Island, he traveled to Fargo, North Dakota and learned butchering. Leaving North Dakota for the Twin Cities, Charlie found the vibrant Scandinavian-American community in MInneapolis' Cedar-Riverside neighborhood. After opening meat markets on Cedar and Lake Street, the Model Meat Market, in the words of granddaughter Julie Ingebretsen, "is the one that stuck," and became known as Ingebretsen's. It opened in 1921, the same year that Charles (Bud) Ingebretsen Jr. was born.


Bud married Honore Adams and began managing the Lake Street store after the Second World War. In the 1960s, Bud took on a partner, Warren Dahl, who brought with him his recipes for Swedish meatballs and sausages, plus other traditional foods that have since become signature items in the butcher shop. The love of these classic dishes has been passed down through generations as a way to connect to family heritage. As demand grew for authentic Scandinavian items, Bud and Warren decided to try selling gift items alongside the deli. Julie Ingebretsen, granddaughter of founder Charles Ingebretsen Sr., was between jobs in 1974 when her family suggested that she manage this new gift store. Julie accepted, thinking that she would take the job "for a while." (As Julie is manager to this day, she admits her definition of "for a while" is very fluid.)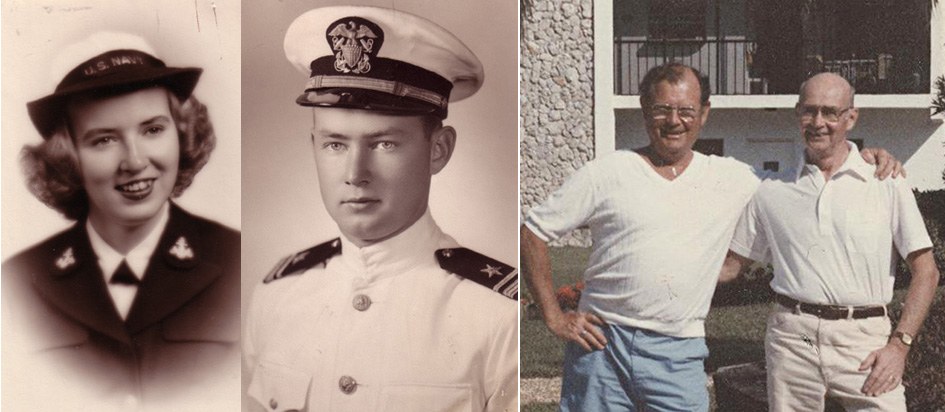 The Powderhorn neighborhood in South Minneapolis has faced countless changes since the 1920s. Ingebretsen's has stayed in the same location and the family continues to work diligently to be a positive force in the community and collaborate with other Lake Street businesses. The business succeeds, in part, because of the fierce devotion to Scandinavian Christmas traditions. "If it weren't for Christmas, we wouldn't be here. I mean, it's huge in the general marketplace, but it's especially huge, I think, for Scandinavians. It's a very traditional time. Our big focus is on traditions, keeping the traditions alive, and teaching people about them," Julie Ingebretsen said.
Christmas is the time when you can drive past Ingebretsen's and see a line of customers waiting to fit into the store. Satisfied shoppers carry out bags and coolers stuffed with lutefisk, lefse, and Swedish meatball mix. (During the height of the Christmas season, the butcher shop sells a ton - quite literally - of Swedish sausage and meatball mix daily!)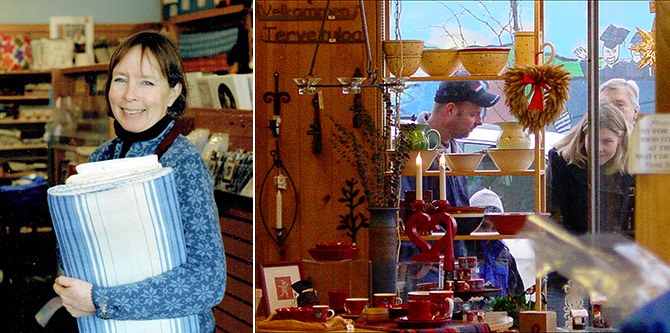 When asked what her favorite part about the job is, Julie said, "The feeling of creating something. It took me a long time to figure that out. That's what I was doing. That was my art basically. That it was a thing that I was making. But now it's true.  Like we together were making something that was a good thing in the world."


As one of the few remaining Scandinavian stores in the United States, Ingebretsen's has adapted and changed over the last one hundred years. What started with food became a place of connection and community. An immigrant story.