---
Sweden 2017 Tour

---
Sweden ~ "Colors of Laponia" Tour
Are you dreaming of a trip of a lifetime? Then this is the tour for you!
August 23 ~ September 11, 2017 The tour maximum is 14 persons.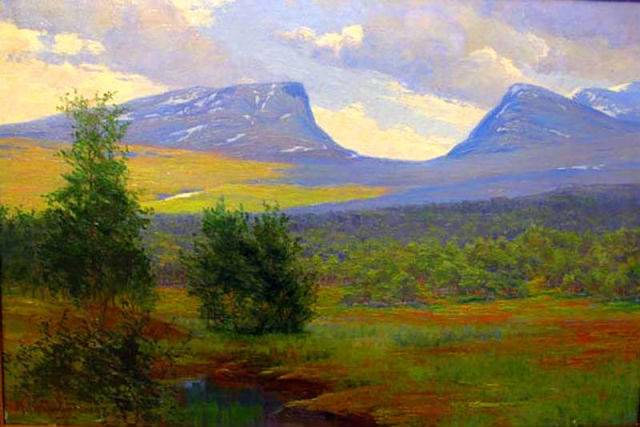 Fly with us and experience Lapland and the Sami culture in beautiful northern Sweden. Autumn gold and the fresh air of Lapland, pine forests and lakes, cities and towns, manor houses and shops of craftsmen…
this is the Swedish scene that awaits you.
After arriving at Arlanda Airport, you'll start your journey,
experiencing... Sweden's High Coast... Unesco World Heritage sites… crossing the Arctic Circle...
Lapland in it's Autumn beauty... and learning more about the Sami people, their culture and handcraft.
Visiting Jukkasjarvi, world famous for the ICE HOTEL, you'll learn how that amazing structure of "snice" (snow and ice) is built each year. Traveling down the Inlandsvagen to idyllic Dalarna, experience the "heart of Sweden", rich in folklore and tradition. Stockholm will entrance you with it's magnificent architecture, cobbled streets and historic sites.
---
Diane and Ted have visited Sweden, and the other Scandinavian countries, on over 30 trips… summer and winter…
dating back to 1982… traveling in Sweden from the south to above the Arctic Circle, and from Göteborg to Stockholm
as well as to the special 'out of the way' places in between. On the main roads as well as the narrow country roads,
their travels and searches have resulted in finding historic, quaint, countryside and romantic type accommodations and
experiences. Their tours are intentionally limited to a fewer number of participants…
offering more personal attention and experiences you may not have with larger groups.
If you'd like to have this especially unique "once in a lifetime" experience,
contact the Nobles at teddiane@mac.com or 612-825-8808
Med vänliga hälsningar… (warm greetings)
- Diane and Ted Noble
---
---
2017 Colors of Laponia Tour Itinerary

2017 Colors of Laponia Reservation Form
---