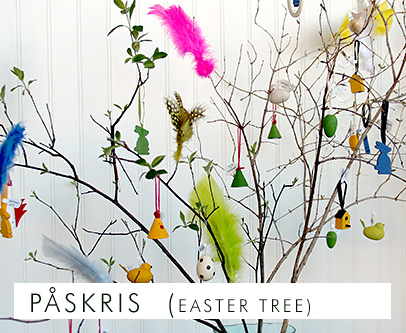 Traditionally in Norway and Sweden this time of year, fresh cut branches are put in water. The branches bud and small tender leaves open in a week or so. The budding branches are decorated with colorful feathers and ornaments for the coming of spring and the Easter holiday.

Such a lovely and creative way to celebrate the final days of winter!

Read our blog about the lovely Easter Tree Tradition...