MIDSUMMER
---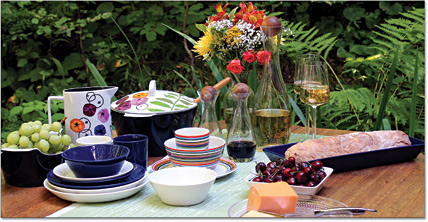 The Official Welcoming of Summer…
Midsummer, an observation of the longest day of the year, is celebrated in each of the Scandinavian countries. Midsummer, originally a pagan holiday, is celebrated on the day of John the Baptist and is now held on the weekend closest to the summer solstice. Create your Midsummer (or any summer) meal
and table to enjoy the well-deserved warm days Scandinavian style.
You're currently on:

Page:

1

Show per page
You're currently on:

Page:

1

Show per page